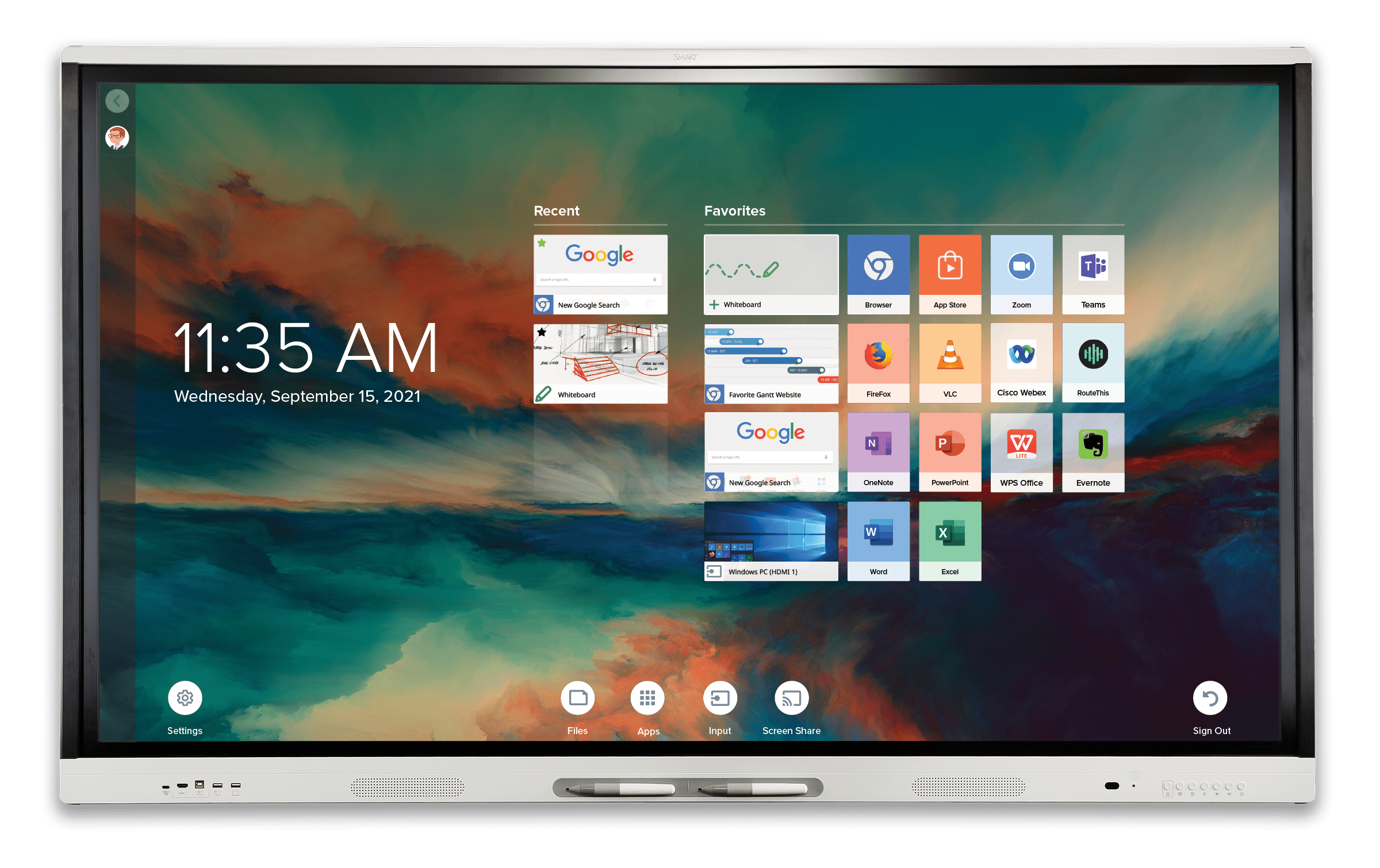 Boost team productivity
SMART Board
®

MX Pro Series

Empower teams to interact and collaborate
from any location, anytime with a high-performance
display designed to be budget friendly and to foster
productivity.

Book a Demo
The SMART Board MX Pro series has all the interactive tools teams need to collaborate at a great value. Designed and built to last, and provide ROI for years to come.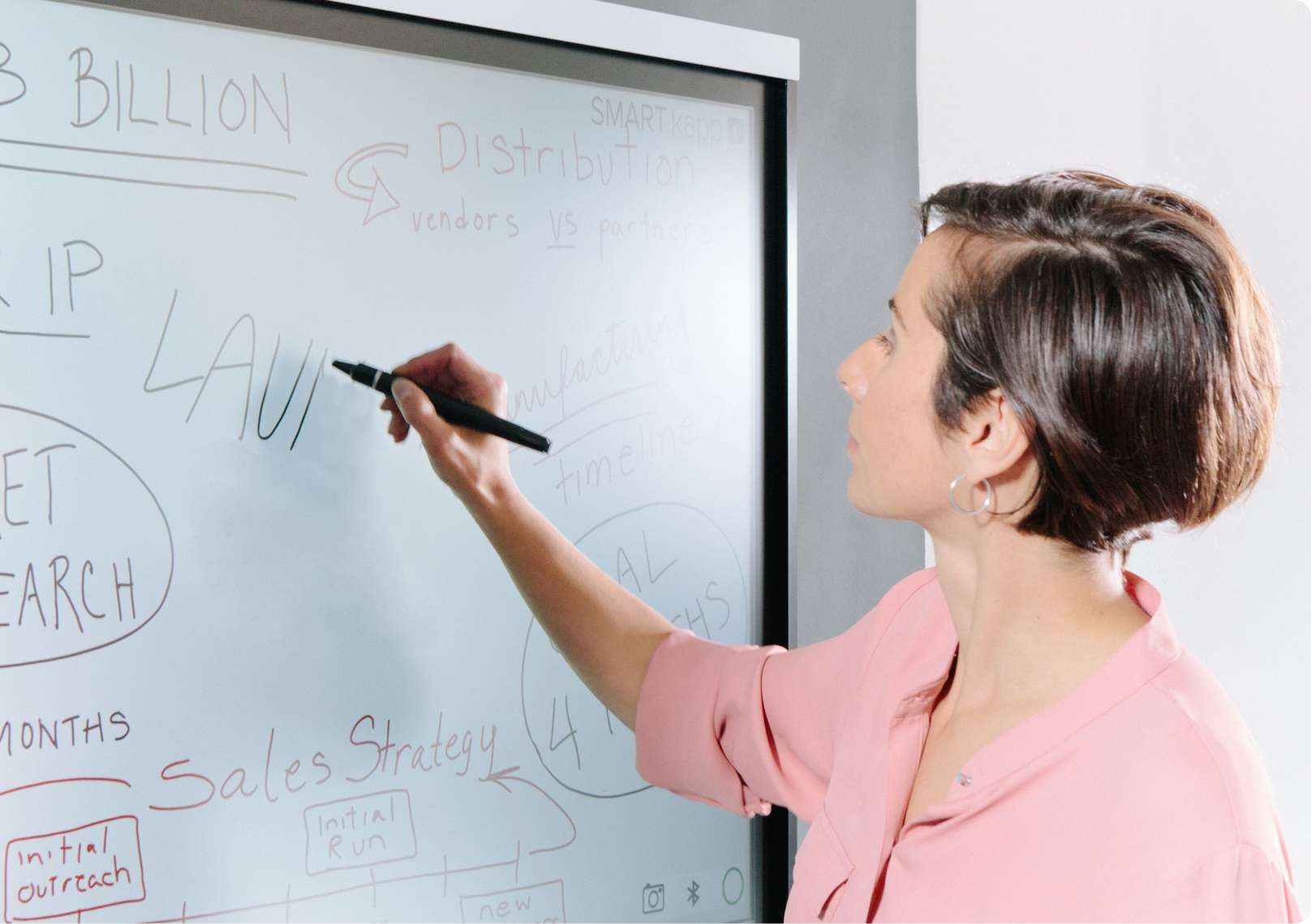 Keep ideas flowing
iQ embedded computing
Switch with a tap from showing a video to writing and sharing on a digital collaborative whiteboard.
Request a Quote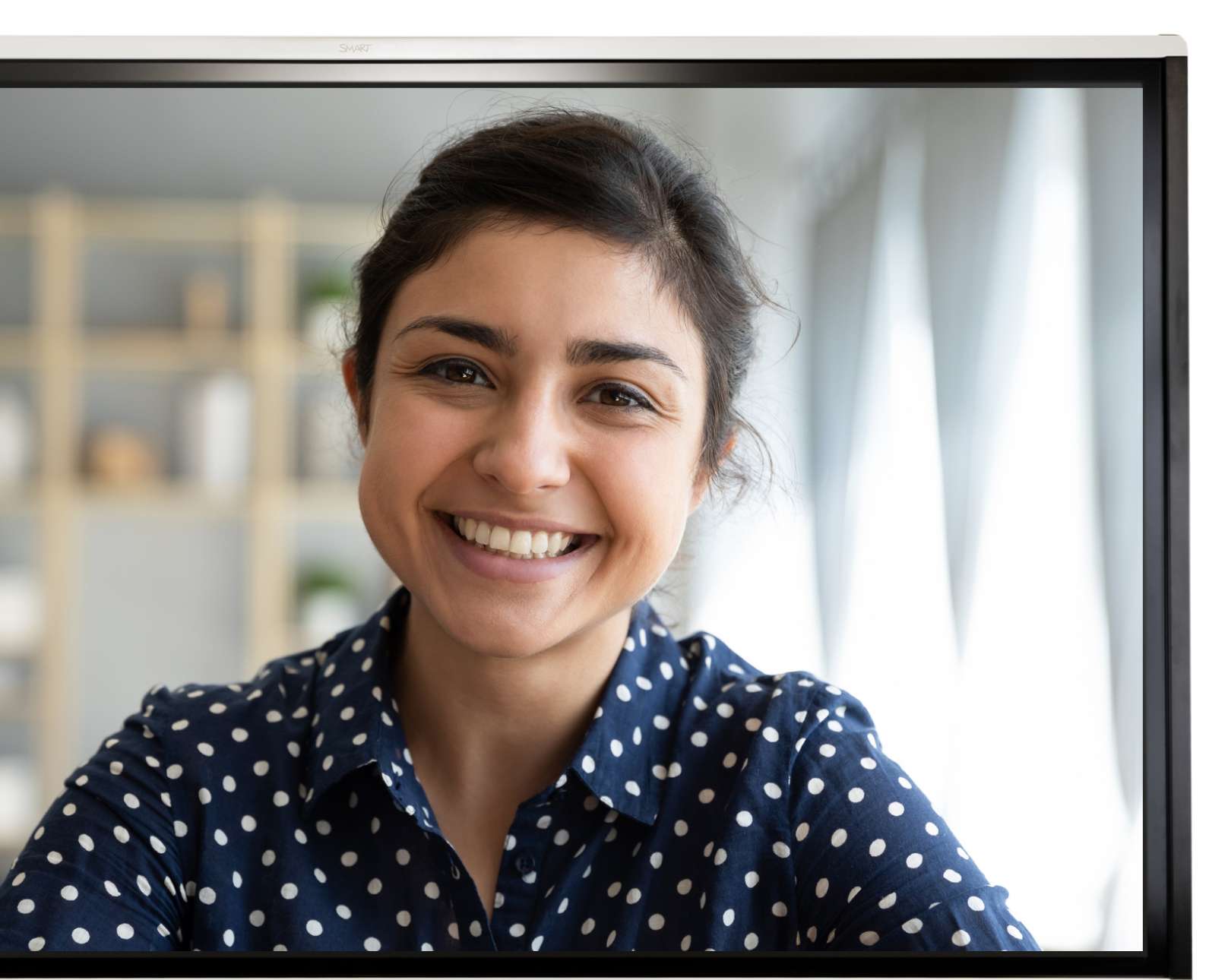 Bigger, better video conferencing
Engage remote teams
Get teams connected wherever they are. The MX Pro works with UVC webcams, Microsoft Teams™, Zoom, Google Meet™ and more.
Book a Demo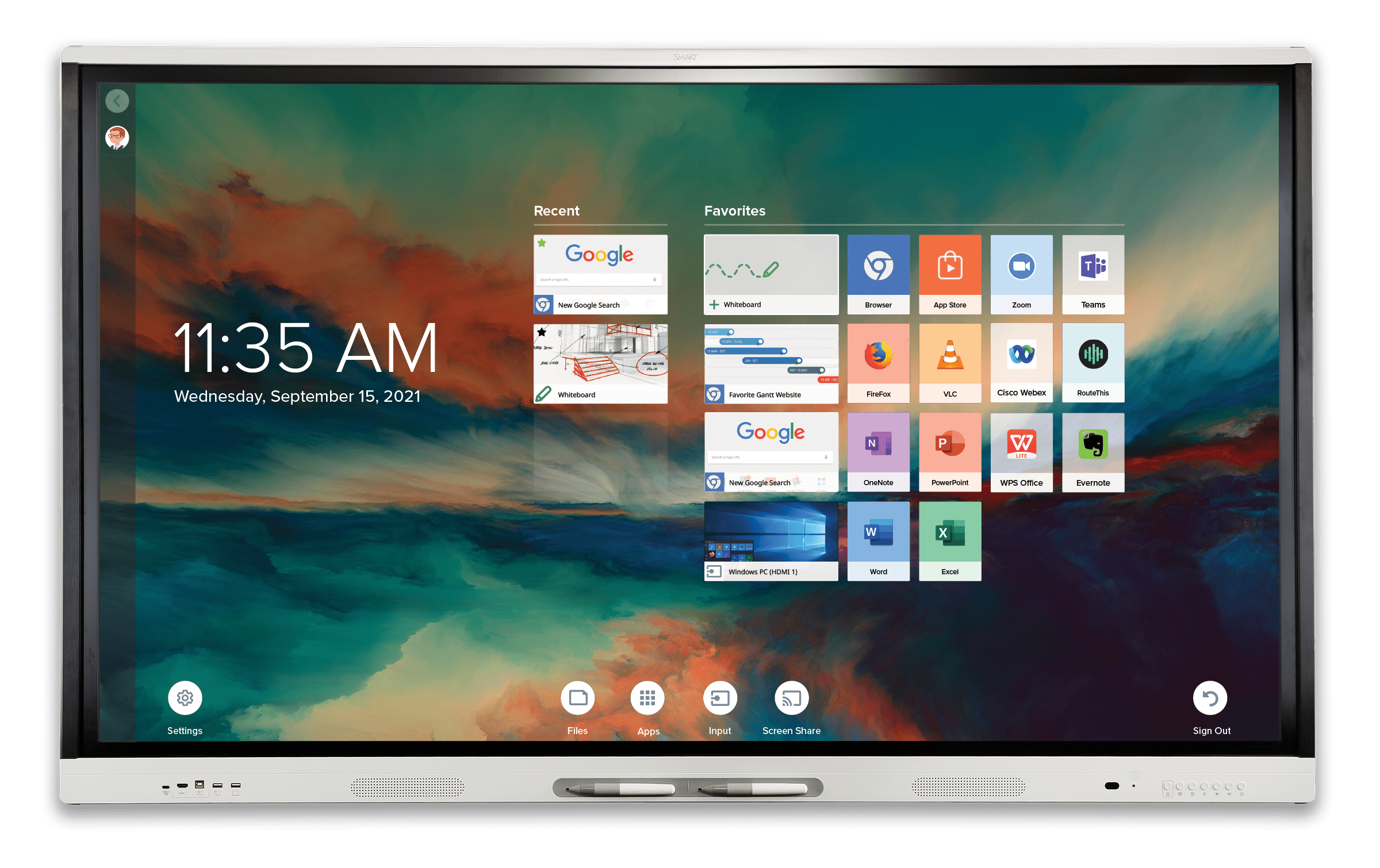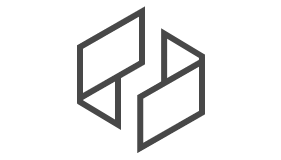 SMART TeamWorks™

Get down to business quickly
SMART TeamWorks gives your team the ultimate end-to-end collaboration experience, ease -of-use and flexibility – from any device, on any conferencing platform.
More about TeamWorks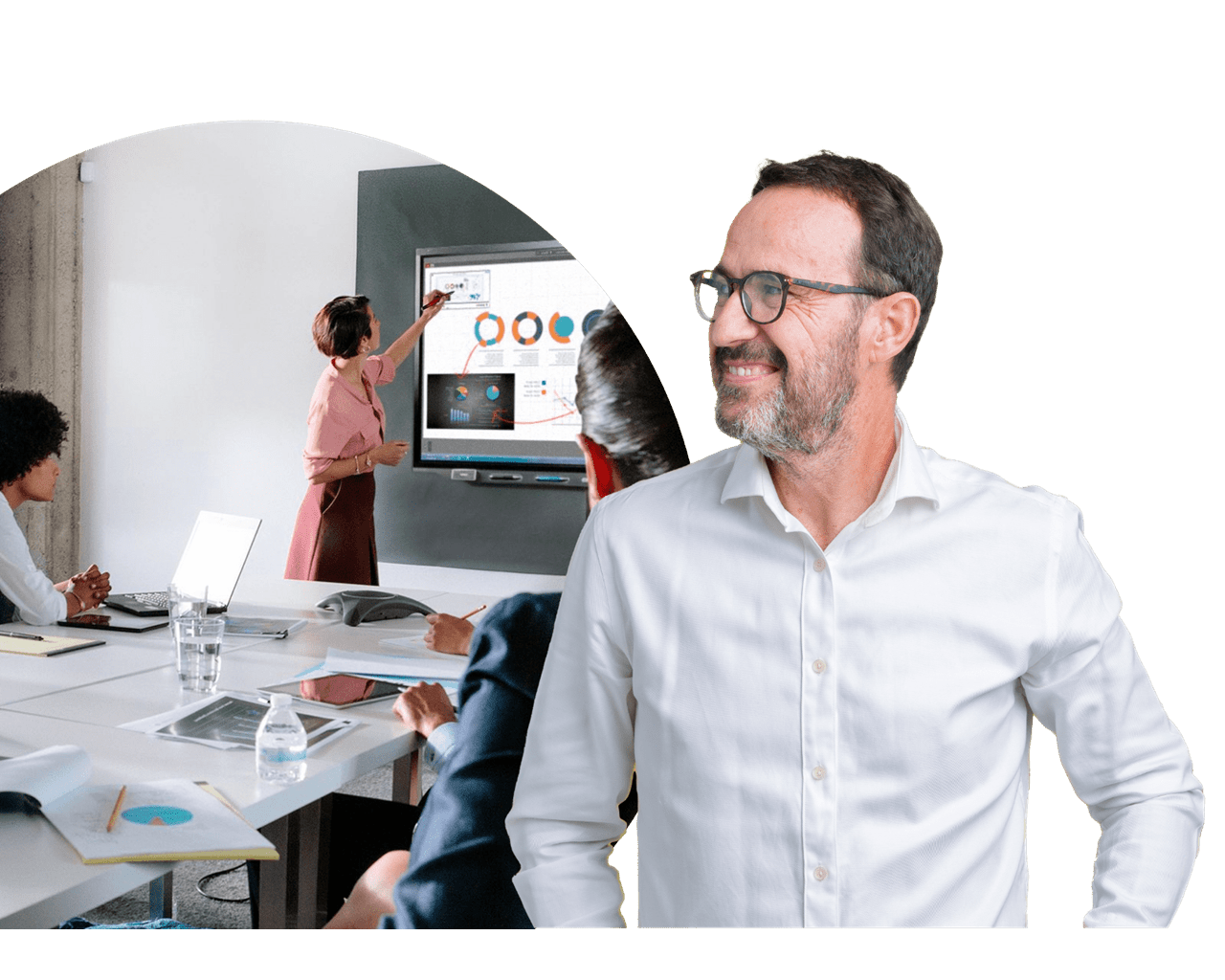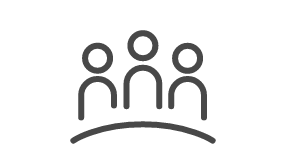 SMART Meeting Pro®
Unbound workspaces
SMART Meeting Pro workspaces are unbound and virtually unlimited. Workspaces expand as you add files, links and notes – even over multiple displays and meetings.
See SMART Meeting Pro
Make working more fun
Boost participation and teamwork
Get teams writing and gesturing on the display together with unique 20 points of touch and Simultaneous Tool Differentiation features.
Gather ideas from up to four connected devices at once. Teams can share files, make notes and draw sketches on a whiteboard while interacting remotely – all live-streamed so that every participant's work is visible at any time.
Never miss an idea! Invite teams to contribute ideas and images from their devices. Switch flexibly between working sessions then revisit meetings to pick up exactly where you left off.

More compatibility, less complexity
Comes fully loaded with SMART Meeting Pro and SMART Ink, no subscription required.
Compare technical specs for all MX display sizes
Live input preview
No plugging and unplugging
Switch between connected computers and video inputs easily with an on-screen preview.
Find the right fit for your business
SMART Accesories
Add capability with computing modules and more.
6000S Pro
Central to dynamic, collaborative working environments
SMART Podium 624
All the essentials for a great price
Interested in learning more?