Streamline your teaching and save valuable time with Lumio and Google integration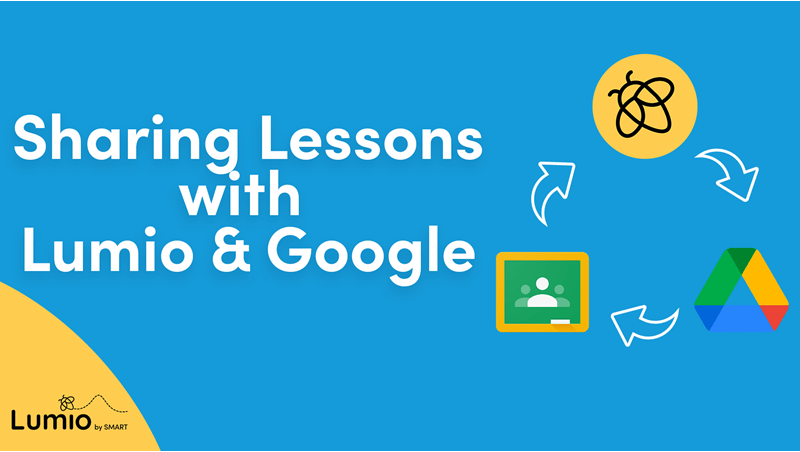 You can create, edit, and deliver Lumio files directly from Google Drive. Lumio gives you one-tab access to your best teaching resources, enabling you to enhance instruction within the platform and workflows you already use.
In this post, you will learn ways to increase student engagement with the interactive features in Lumio using your favorite Google files, like Docs, Slides, and Drawings (and non-Google files, like PDFs). You'll also learn other tips and tricks to navigate Lumio within your Drive and how to share lessons with students in Google Classroom and other sharing hubs.
Reference all the tips shared and more by watching the accompanying Google Users YouTube playlist
1. Combine and enhance resources with engaging activities
In Lumio, you can hand-select and combine your favorite lesson content such as G Suite files, PDFs, PowerPoint files and YouTube videos and bring it to life as an interactive Lumio lesson. That's right! You can combine pages from a Doc into the same file as a Slides presentation,
With Lumio, you can:
Enhance & edit existing lessons with embedded video, customizable game-based activities, ready-made content, and more.
Instantly add polls, quizzes and formative assessments drive
Add a digital whiteboard on the fly for easy collaboration
Create student breakout groups with a shared workspace where students contribute different kinds of content simultaneously, in class or from home.
Looking to create something totally new or different? You can also design lessons right in Lumio. Don't worry - ALL your Lumio lessons are saved in your Google Drive for future access.
2. Share student lessons with ease
Lumio offers three ways to teach: Live Teacher-Led, Live Student-Led, and Self-Paced. Use the Student Share Link to share a lesson after class or assign a lesson as study material or homework.
The Student Share Link allows students to have access to the lesson so they can work at their own pace to complete work, review material, and repeat activities, as needed. Simply send the student share link via Classroom, Meet, or Gmail.
Students work through and review the material at the pace that suits their learning, and you can give meaningful, individualized feedback like notes, questions, and learning references; this is a great option for in-class test prep.
3. Organize and share from Google Drive
Organize, share, and open your Lumio files directly in Google Drive.
Lumio files are saved in the Lumio folder in your Google Drive. You can create subfolders by using the "New" button, then drag-and-drop your files into the desired location.
Launch a lesson in delivery mode by double-clicking a file and choosing "Open with Lumio by SMART."
Create new lessons directly within Google Drive by going to "New", "More" and "Lumio by SMART"
Or create directly within Lumio using the "Add Activities" button, knowing your lesson will automatically save to your Google Drive.
Technical notes: To check if your accounts are linked, look for the Google Drive icon on your Lumio dashboard. If you are a Google user and you do not see the icon, contact your district administrator to learn more.
Hear what other teachers are saying about Lumio & Google!
Not using Lumio yet? Get started for free!