While most people consider January 1st to mark the new year, teachers across the country look to this time of year as a fresh start. And what better way to kick off a new school year than with a classroom reset
A classroom reset can be exactly what educators need heading into the school year. It can offer a solid foundation for facing the challenges that the coming months may bring.
As educators look to refresh their classrooms, they should consider several ways that layout and design can impact students. The goal is to make your students feel comfortable while still promoting active, engaged learning. We've partnered with KI to share tips for designing your inclusive, welcoming classroom for all:
Ideas Flow in the Classroom...People Should Too
A classroom's layout is instrumental to student and teacher safety. It also impacts how effective instruction can be.
Classrooms should be designed with clear walking paths free of obstructions. It's important for teachers to be able to move safely throughout the room as they observe and support students.
Similarly, this hazard-free design should allow students to easily enter and exit, specifically taking into account the ability for a quick exit in the case of an emergency.
Students should be able to access materials and different stations or displays with ease. Flexible seating and worksurfaces make it easy for educators to maintain safe pathways throughout the classroom, no matter what layout that day's activities may require.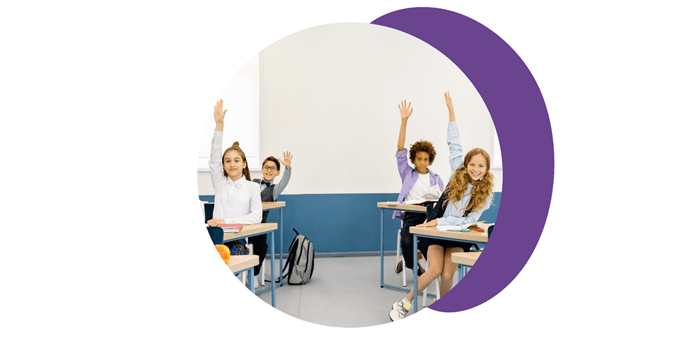 Consider Multiple Points of View
There are a lot of people involved in a learning environment, including administrators, staff, students, and parents, and they all have different perspectives. When designing your classroom, consider the literal and metaphorical views of everyone involved to ensure the space can meet their different needs.
Points of view to consider include:
Students see the classroom at a different level than adults both in the literal and figurative sense. They need to be able to see the teaching happening and have the opportunity to participate. Interactive, high-tech displays like SMART Interactive Displays can increase visibility and student engagement.
Teachers are constantly multitasking. They need to be able to see their students, the full classroom, the hallway, and technology. Integrating SMART products into furniture ensures teachers can access their technology for lessons, timekeeping, and communication, all while keeping an eye on their students.
School leaders often need to observe what's going on in classrooms. They should be able to enter the room discreetly without interrupting instruction.
Maintenance staff have the important task of creating a welcoming space by keeping it clean. They need an easily maneuverable space to do their best job.
Everyone's safety is a top priority. In the event of a threat in the school, classrooms should include an area that can't be seen from the hallway and safe, easy-to-access exits.


Catering to all of these perspectives can be challenging, but KI's Classroom Planner tool can assist teachers in the process. Teachers can use the planner to explore all of the above perspectives digitally, using customized measurements and different camera angles.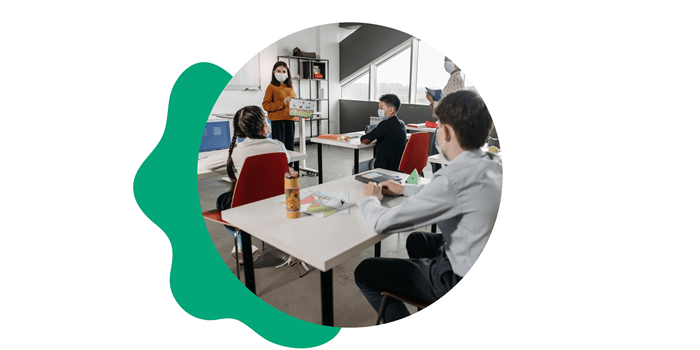 Find Inspiration with Fellow Educators
Updating your classroom's design can be a daunting task, and sometimes you need a little inspiration to get started. Taking a culture walk with fellow teachers to observe each other's classrooms and hear their perspectives is a great way to assess the strengths and areas for improvement in your own space.
Things to consider on your culture walk:
What is the atmosphere of the classroom? Each teacher may have the same technology and furniture in their room, but the mood or vibe can set a space apart. Take note of those special details in other classrooms that make it feel a little more welcoming.
How does the classroom make students feel? By placing emphasis on creating a top-notch space, your students will feel valued and more confident in their scholarly "jobs." It's amazing what a little color and organization can do to transform a space into an inspiring and high-valued environment.
How are different perspectives addressed in the classroom? Consider how each space looks and feels from the perspectives listed above. Check to make sure point of view for all perspectives is addressed, and everyone is able to move throughout the space effectively and feels welcomed and valued in the space.
What items make the space feel comfortable? Consider how to incorporate items such as plants, rugs, and pillows to add character and comfort to your classroom. While these items may be small, they're often looked at as the cherry on top of the cake.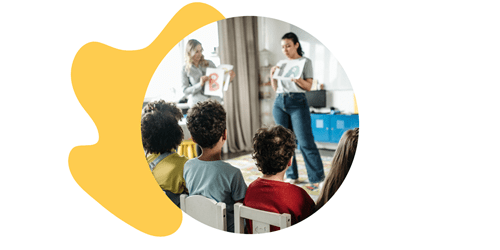 Create Your Best Space
The start of a new school year presents teachers with the perfect opportunity to hit reset, and updating your classroom is a powerful first step.
When designing your classroom, consider its flow and layout, as well as everyone's point of view. Creating a functional, efficient, and aesthetic space will benefit you and your students. Most importantly, make it your own! Add your creative flare and find ways to incorporate your students into your classroom design as well.
---
We want to make sure educators can do just that. Lumio is offering teachers a chance to win a classroom makeover.