Are you headed back to the classroom soon? It's time for new and inspiring ways to engage your students! Make every lesson an opportunity for engaging and educational content with brand-new and exciting Lumio features.
1. Easy Creation with Shapes & Lines
Unleash your creativity with customizable shapes and lines in Lumio! You can level up your lesson designs with a wide selection of shapes and lines to:
Create your own graphic organizers and worksheets from scratch
Create quick activities with the infinite cloning function
Hide or spotlight certain information on a page
Create visually engaging content
Pro tip: Use shapes and lines as objects for students to manipulate in your Lumio activities.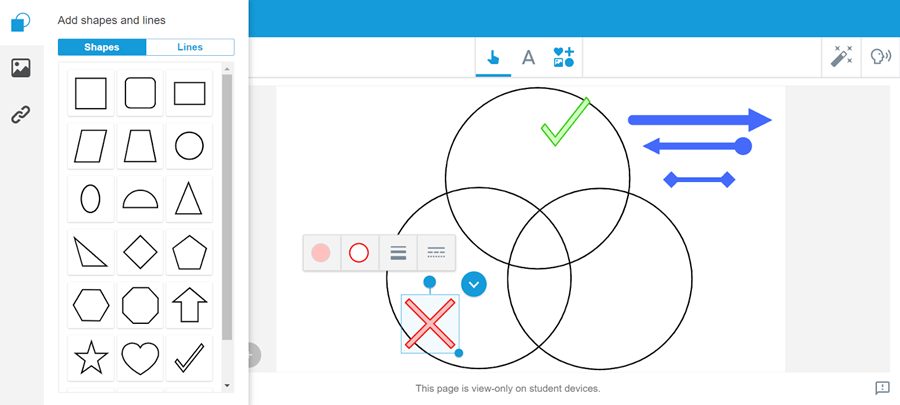 2. Check for Understanding with Game-Based Activities in the Activity Dashboard
Use game-based activities to engage your students in active learning while assessing their progress. Starting with Super Sort, Match 'Em Up, and Rank Order, you will soon be able to use Activity Dashboards to gather real-time insights into class performance with completion status, average scores, and frequent correct and incorrect answers. Dive deeper into individual student performance with engagement metrics like time on activity, score, and the actual student response in full detail.
Game-based activities can help students actively participate in learning with repetition and automatic feedback, whether they're learning synchronously or asynchronously. With the new activity dashboard for Super Sort, Match 'Em Up and Rank Order, you can easily see where students are with their understanding of lesson topics so you can help adapt and customize your instruction to fit each student.
Keep your eyes peeled for this new feature launching at the end of August!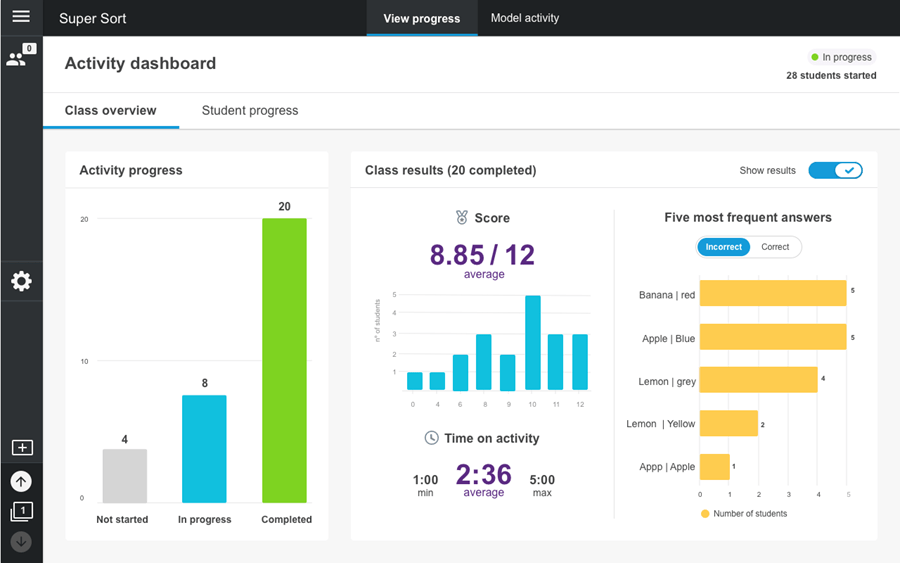 3. Multiply Math and Chemistry Engagement with Equation Editor
Level up your Math lessons! This new formula and equation editor, powered by MathType and ChemType, will launch at the end of August. The Equation Editor allows teachers to easily create quality math formulas directly in your Lumio lessons.
Equations can be shown in your Lumio lessons to illustrate equations to your students. Write your equation using the Equation Editor, convert your page to a whole-class whiteboard, then challenge your students to complete the math or chemistry problem in the shortest amount of time.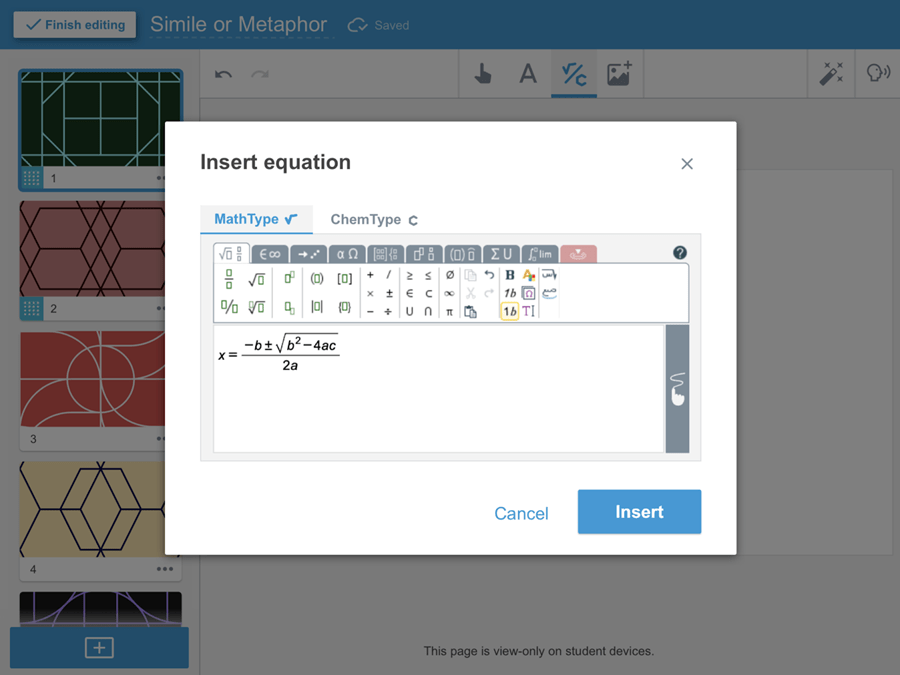 4. Brand New: The Free Teaching Tools You Asked For!
You voted, we delivered! We've released not one, not two, but ALL resources featured in the EdTech Madness bracket for your use in Lumio. These digital manipulatives and graphic organizers are a great addition to any lesson to engage students and encourage active participation.
Add these graphic organizers and digital manipulatives to gamify your lessons and create active learning opportunities for your students.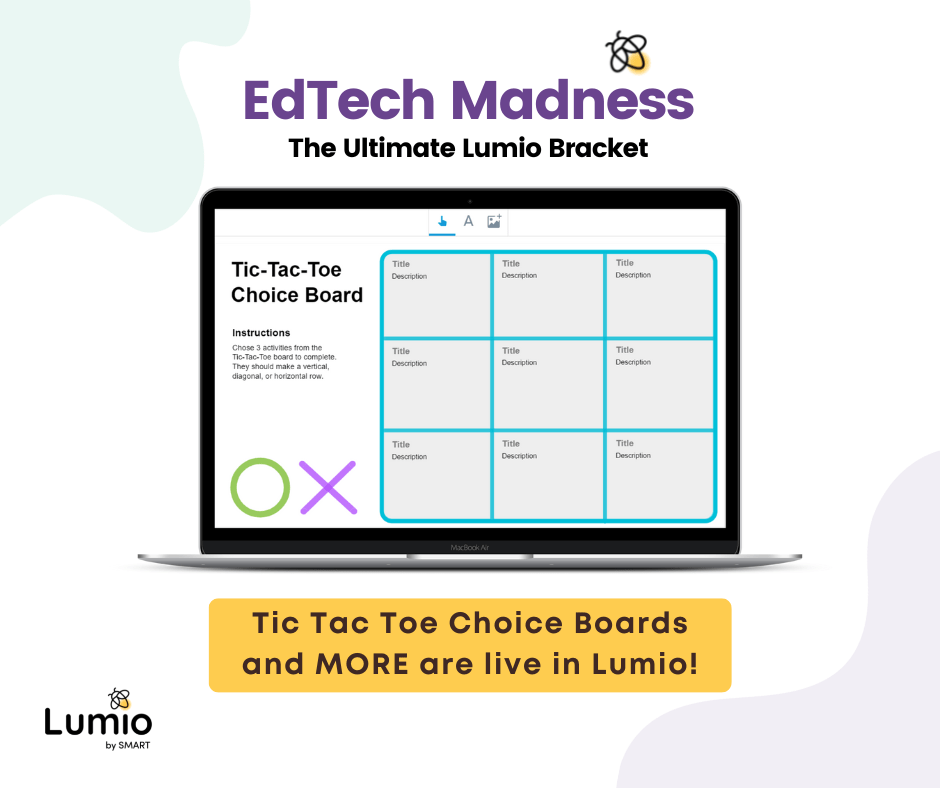 5. New Instructional Lessons for Your Back-to-School Classroom
Not sure where to start? We've been busy creating BRAND-NEW instructional resources so you can pick up, customize and use them right away. Quickly leverage themed templates, tools and worksheets, class-building activities and other content to get the year started. No matter what you're teaching, we have the perfect lesson for your class!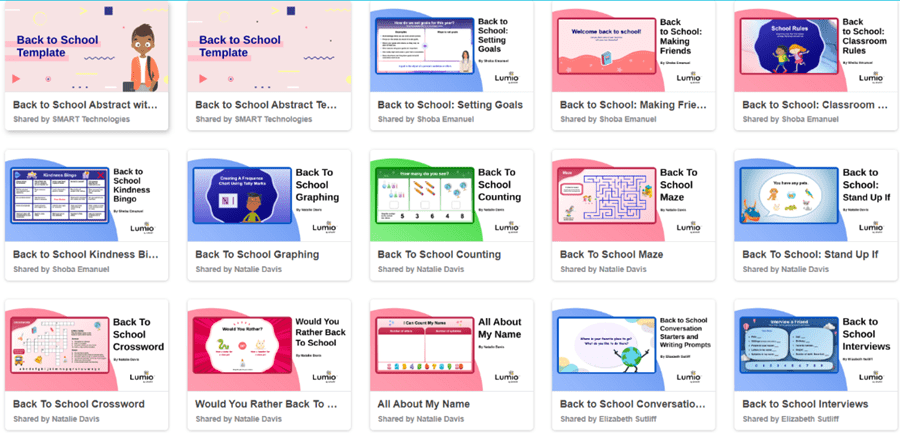 6. Kick Off the New School Year With SEL Content from Kooth!
The new school year can be a stressful time for students. New spaces, friends, routines and topics can weigh on children's mental health.
We've partnered with Kooth to make a difference in the lives of your students. Browse through The Kooth collection in Lumio for lessons on mindfulness, kindness and stress. These ready-made lessons are FREE and backed by proven science and techniques. Customize the lesson to fit your students or quickly leverage Kooth content for an easy lesson.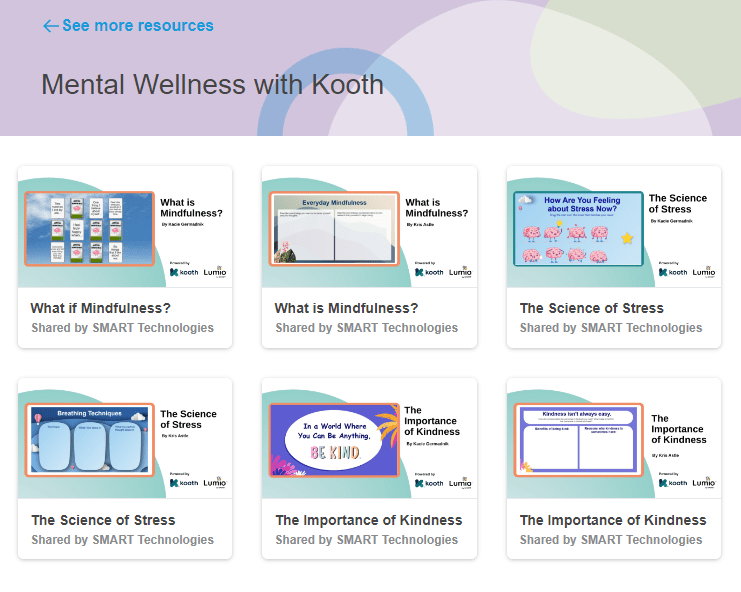 New to Lumio? Back-to-School time is the perfect opportunity to try out a new, engaging digital tool your students will love.