Book a demo
Considering a SMART display for your agency?
Top-of-the-line interactivity can make all the difference in satisfaction and productivity.
See how SMART exponentially increases interactivity - without compromising security.
Share your details below, and we'll confirm your appointment.
Here's what powerful interactivity could do for your agency.
Increased job satisfaction by 17%.
Significant savings in avoiding unproductive meetings.
Improved workplace collaboration valued at $2,517 per employee per year.
And the benefits don't stop there! Click here for even more data on how interactivity improves team satisfaction and productivity.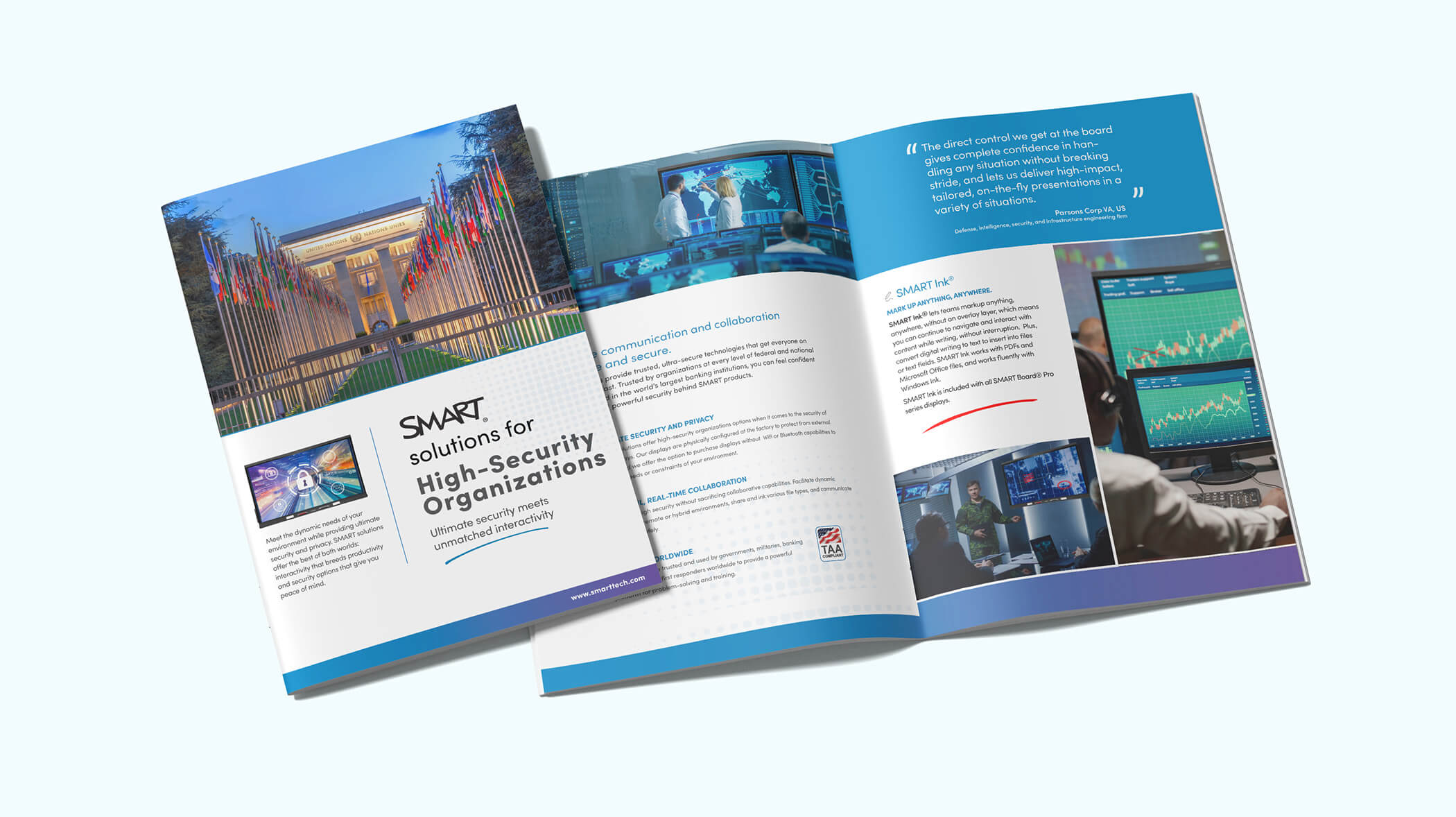 Don't have time for a 1:1 meeting?
Get a glimpse of what a SMART display can offer your agency.
Download brochure
Demos your way.
Meet 1:1 with an expert or bring your team.
| | |
| --- | --- |
| | Confidence in SMART's top-of-the-line security and TAA compliance. |
| | A 1:1 conversation where you ask questions. |
| | Critical information about how SMART serves and supports your secure environments. |
| | A feel for the interactivity of your new technology. See your board in action. |
| | A sense of the support and resources you get with SMART on your team. |
Today's demo was phenomenal. Connor showed our team how the SMART board would not only fit into our current workflow, but it would actually make our meetings even easier and more efficient. We were seriously impressed with his knowledge and his ability to answer our many questions. Our whole team is feeling really confident about this purchase. Thank you again Connor!
Let's get started - together.
Book a remote demo to get your questions answered.