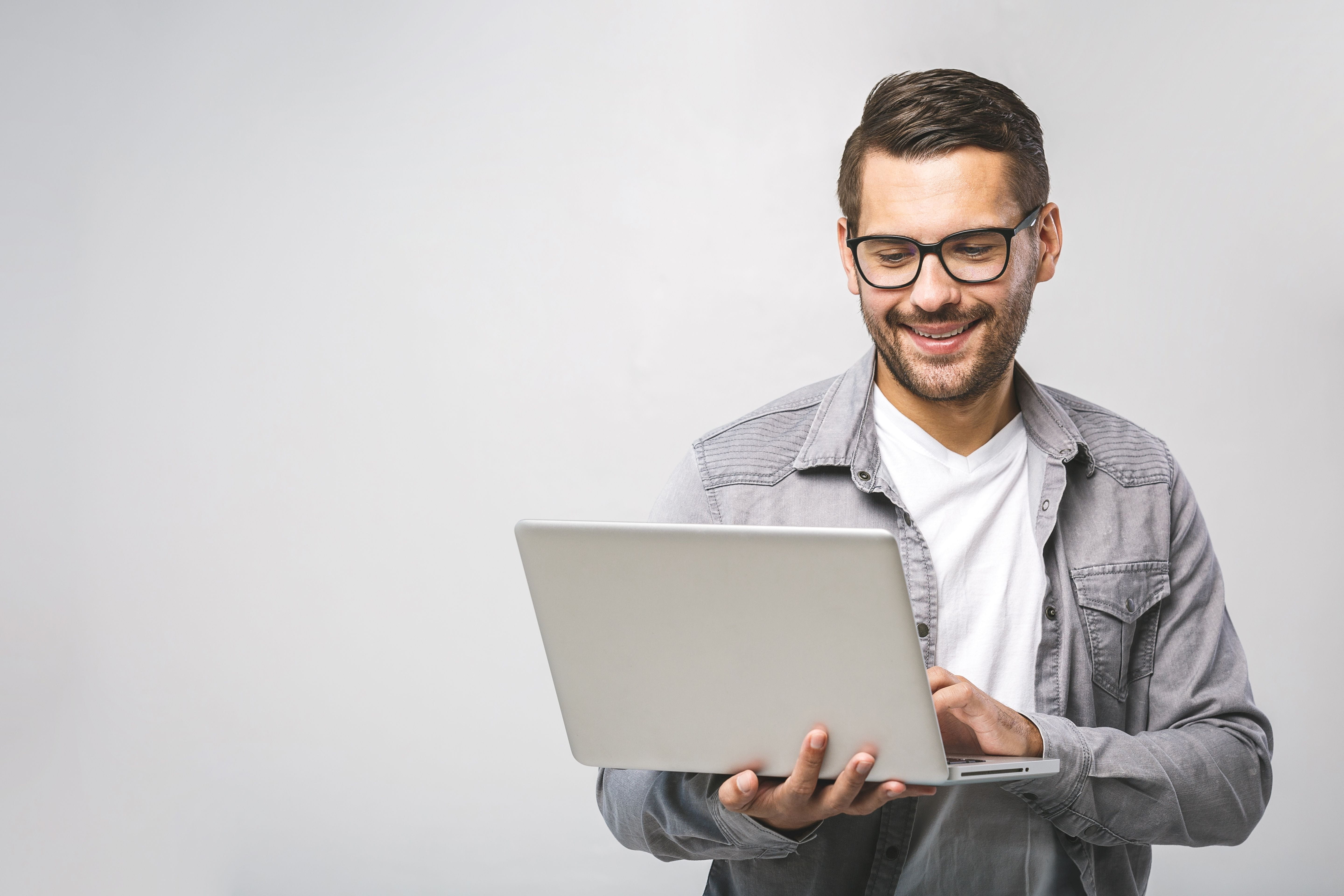 With SMART, you're safe.
The last thing anyone wants to worry about is the security of your technology. Unfortunately, many of the brands out there can't provide you with this peace of mind. Others only offer privacy or security when interactive and collaborative features are disabled.
SMART solutions provide exceptional privacy and security, without compromising on interactivity and the features you want.
With SMART, you don't have to sacrifice interactive capabilities for security.
Privacy and security are at the core of our product design. Whether in room, on mobile devices or at a distance, SMART solutions enable interactive and collaborative workflows with built-in features to ensure user information is safe and protected.
Trusted data storage & processing 
Customer data is hosted using best-in-class Amazon Web Services and Google Cloud data centers with ISO 27001 and SOC 2/3 certifications.
GDPR compliance
European customers can confidently use SMART products in compliance with GDPR and can choose to have product user data stored and processed in the EU.
Data protection first 
Privacy is our default policy which means customer data safety is a top priority so we can provide safe, secure and worry-free data protection.

Secure personalization with single sign-on
Simply sign in to your SMART Board® with iQ, Lumio™ by SMART, SMART Notebook or the SMART Admin Portal without the need for administrator setup to securely access personal settings and cloud storage files using existing Google and Microsoft® accounts.
So authorization is handled by your trusted identity provider, maintaining the same level of controls that secure your other organizational information.
Teachers can sign out of their profile with two clicks, resetting the display for the next user. So files and settings stay secure behind their login and only authorized users can access, share or change them.
Take control – from anywhere
Easily and remotely manage all your SMART Boards at scale with SMART Remote Management software. iQ-enabled SMART displays offer administrators the choice to limit functionality based on role, including preventing teachers from installing their own apps or changing Android settings.
Default privacy settings ON right
out of the box
There are no additional privacy settings needed in SMART products because we don't want you to share anything except the bare minimum required. Being proactive, our product design captures as little personally identifiable information as possible.
Student safety with multiple login options
Students are not required to provide any identifiable information. They can log in using their existing Google or Microsoft credentials, or choose to connect anonymously with guest access.
Teachers' lesson content
Data is only visible to whom the teacher personally gives access to, and shared lessons never include student data.
Built-in interactive display protection
SMART Boards with iQ are designed with the security you need already built-in. Automatic over-the-air updates ensure security settings are always up to date. Supports certificates for authenticating and accessing networks and remotely removing and managing content.
Web search safely filtered
Safe search is the default setting in our online search functionality so you can be comfortable knowing no ads will be displayed and all results are filtered to only show appropriate content.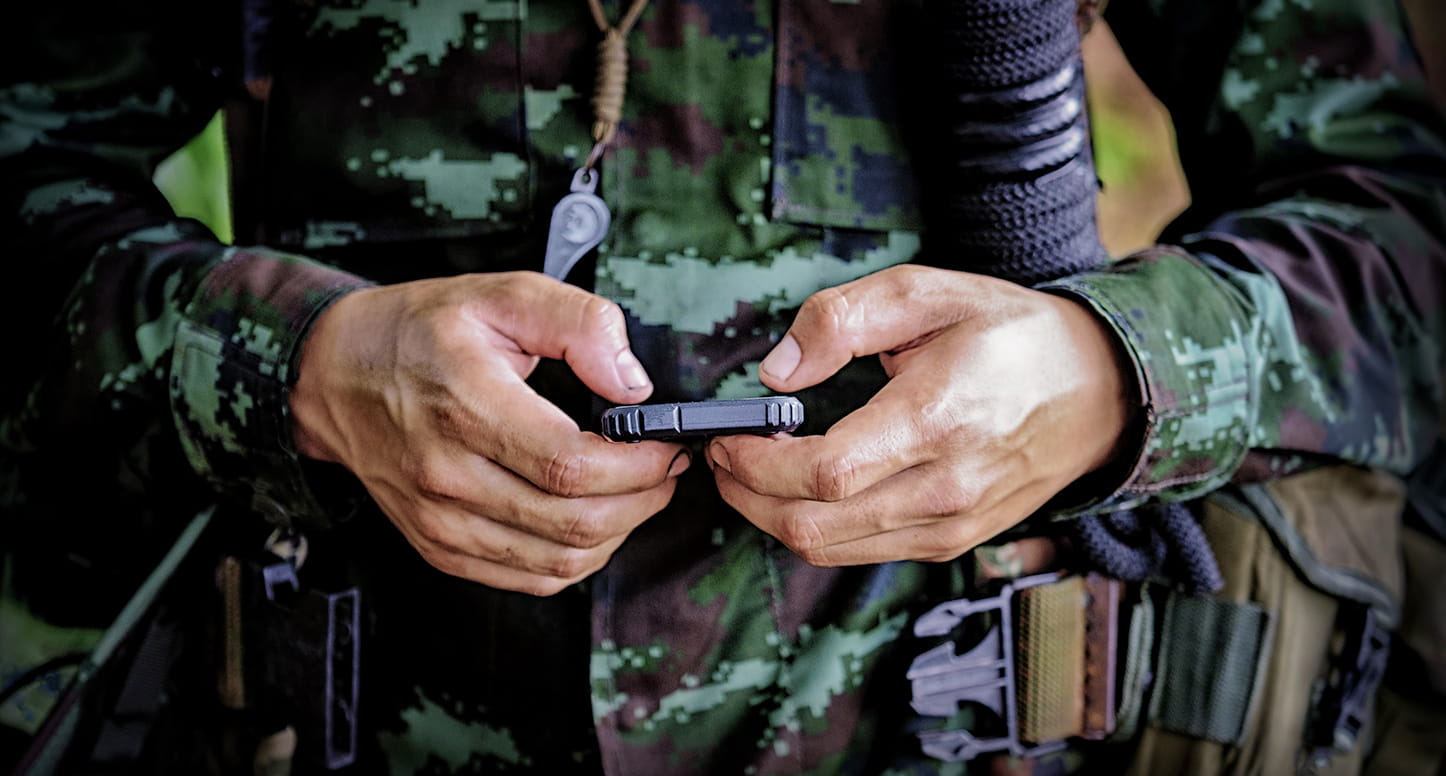 Trusted by military, government, and first responders
SMART interactive displays are used on all classification of networks within the US government. Displays and software are GSA approved, certified for use within secure environments and comply with Section 889 of the John McCain Telecommunications Act, required by US Department of Defense and Intelligence departments.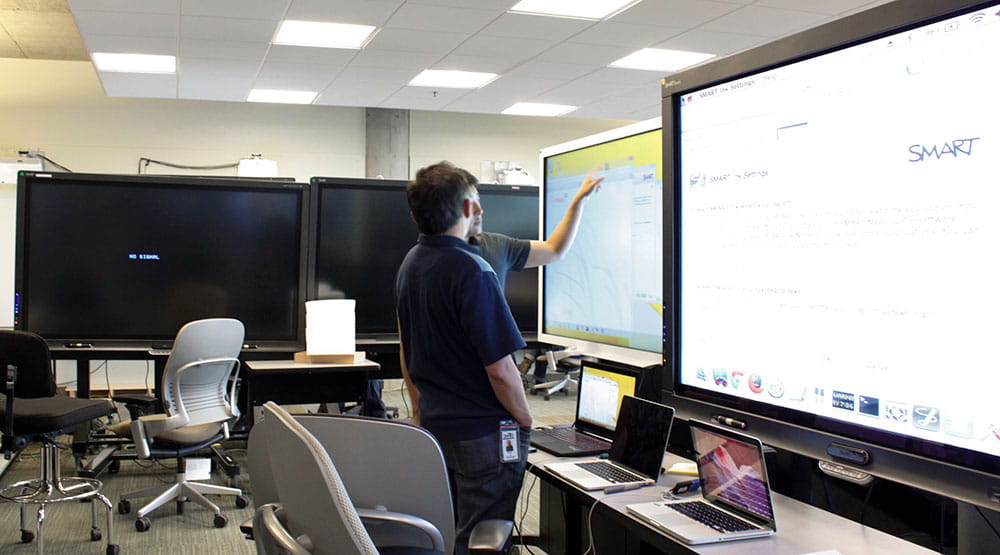 Consistent and comprehensive security audits
To ensure high security and privacy standards are upheld, SMART performs internal security audits every quarter and a security audit is run by a third party annually. These audits include a penetration testing assessment of Lumio and the annual reports are publicly available.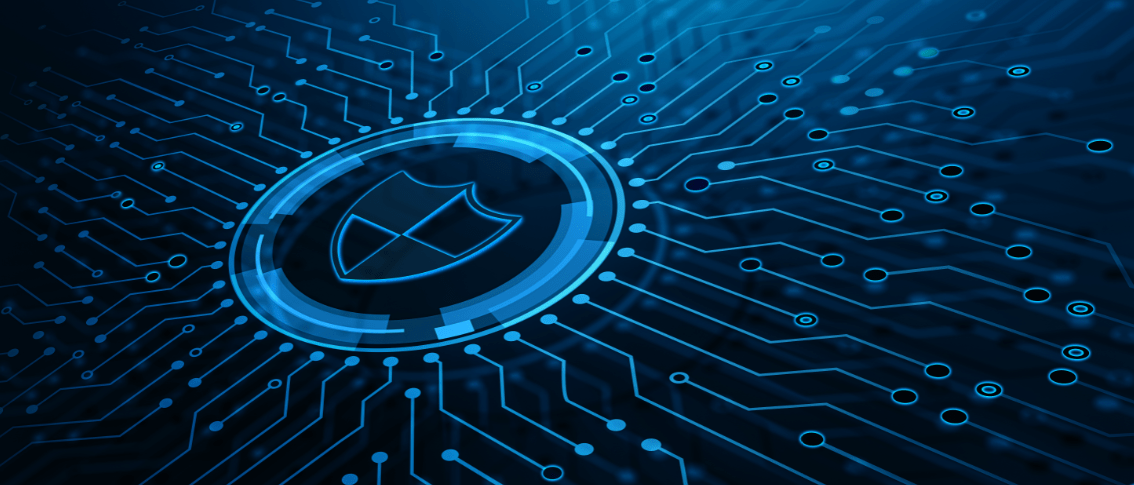 Minimum exposure, maximum protection
We operate by principle of least privilege. This means we value a framework of governance to ensure that only those employees who need access to customer data are granted access and only for the amount of time that they need it. In addition, any SMART employees who could be given access to customer data must undergo careful background checks performed by a third party.
We tell you what information we collect and what we do with it
It's as simple as that. Our processors are under data processing agreements to ensure your personal data privacy.
You own your data
You can request to have your data erased at any time and we will only keep personal data for as long as required to provide service or as required for tax and legal reasons.
Your personal data is not our business
We do not sell any of your personal data. We do not send marketing materials to minors, and adults must expressly opt-in. We grow our business by protecting your privacy, not by exploiting it.