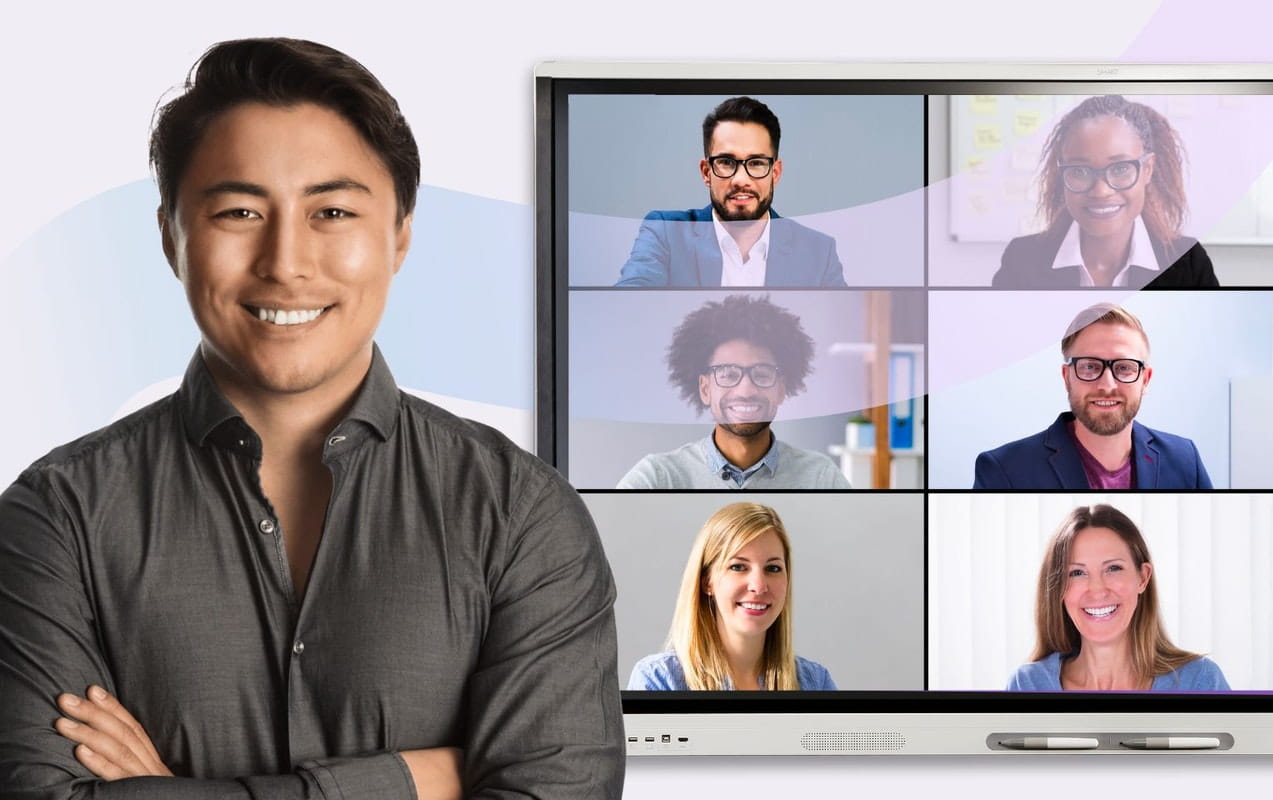 Scenario
Connect teams securely to vital information from any location, anytime
SMART Interactive Displays help teams reach critical decisions quickly, easily and with confidence. Prepare teams anywhere for anything, and speed up training, planning and deployment.
Book a demo
You want to get access to decision-critical information securely, whilst connecting in-room and remote participants to make collaboration and decision-making easy. 
It's hard for teams to work together and solve problems faster when they're not in the same room. Communication needs to be clear and effective, otherwise, teams misunderstand each other and the potential for poor and slow decision-making increases. Technology and secure communication can provide a barrier to operational effectiveness, and it can be hard to keep track of all of the decisions, ideas and notes that are flying around.
With SMART Pro displays, it's easy to connect and display content from any device, ensuring clear communication across teams and departments, and up the chain of command. Use SMART Pro interactive displays to create realistic scenarios with the content, applications and devices your teams use on the job, to ensure they are prepared for anything and clear on what's expected of them.
Solve problems faster with real-time collaboration
With SMART Interactive displays, work through multiple scenarios and get everyone on the same page, fast. Our displays allow the whole team to remotely contribute in real-time to shared files. They include remote annotation, text input and insertion of content. The displays can be used for fast communication and discussion within a group so ideas are quickly captured. Collaborate with others by creating lists that are easy to use for any type of group. Once the list is created, push a button to share it on every device you use.
Collaboration that works the way you want to work
SMART interactive displays are available without WiFi and Bluetooth, to secure your display from tampering and malware.
Sign into any SMART Board and immediately access your cloud storage files, reports and documents. We operate by the principle of least privilege. This means we value a framework that ensures customer data access is granted to those employees who need it and for only as long as they need it.
Enhance shared screen content with inking and tools that help communicate ideas, maximize participation, and highlight important information.
"SMART Boards help develop communication, and teamwork within the work environment. Is the right tool for the right place at the right time."
OPEX Digital
Book a demo or connect with us
Looking for more information?
Explore our business resources
Want to experience more with SMART?