Face the classroom, take questions, gauge understanding, and adapt presentations to reinforce key concepts. Write notes and create illustrations with the cordless pen on the 24" touch screen – everything appears on the large display.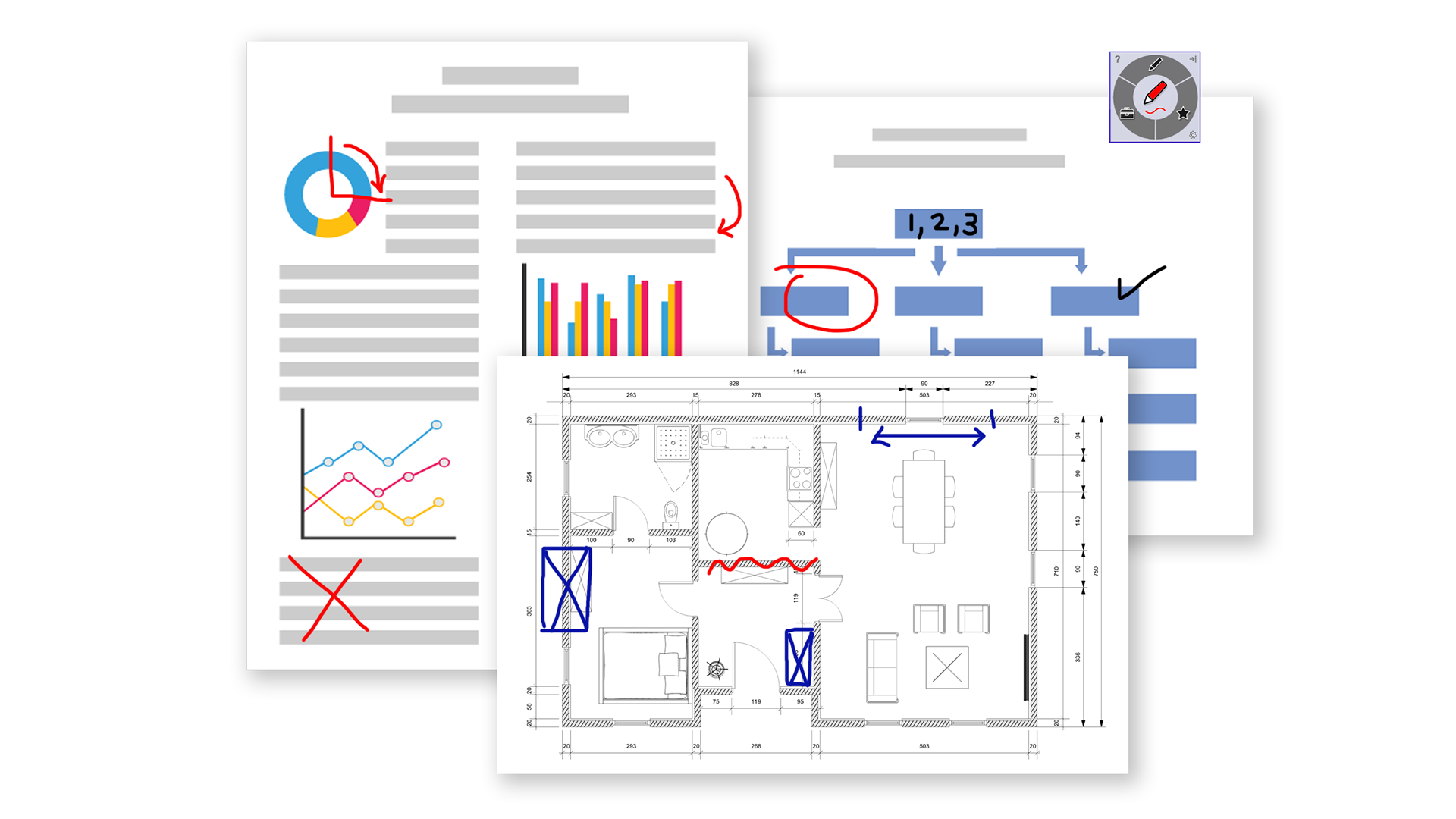 World-class digital ink
Mark up everything, everywhere
SMART Ink™ lets teachers write, move, resize, and convert ink to text - even in applications without ink tools. Capture annotations or save them into Microsoft Office files and PDFs. 
Overlay-free SMART Ink uniquely maintains annotations without freezing the screen, allowing users to fluidly move between applications and revisit notes.
Effortlessly interact with content
Intuitive - even for first-time users - to touch and gesture, write with the pen, and erase with the eraser, without distracting toolbars or menus. 
Exceptionally simple to deploy and support, with proven quality, best-in-class touch and ink and a robust warranty. 
Plug & play
With 10 points of interaction, and fluid integration with native inking tools for Windows and Mac computers. Or install free SMART Ink for even more tools and interactivity.
Cordless, battery-free pen
With pressure-sensitive inking, a built-in eraser and customisable buttons, the cordless pen has everything you need to navigate and mark up content effortlessly.
Fluid integration with Windows Ink
Easily leverage Windows Ink in the pen-enabled applications your instructors already know and use, including One Note, Microsoft Office, and more. 
Project at any size
HDCP-compliant video out allows users to project both analogue or digital video to any size projector or display, making content crisp and clear in rooms of any size.
Paper-like writing
High precision and low latency combined with an anti-glare surface and palm reject lets you write, gesture, and navigate while comfortably resting your palm on the display.
Adjustable stand included
Enjoy versatile usage ideal for any learning environment with a stand adjustable between 11° and 73°​, plus standard VESA mounting.
Choice of lesson or collaboration software included, with no subscription required. 
SMART Notebook® lets teachers create, edit, and deliver feature-rich interactive lessons optimised for SMART interactive hardware. Ideal for classroom educators. 
SMART Meeting Pro visual collaboration software allows users to create and capture ideas in the virtually unlimited interactive Unbound Workspace. Ideal for lecture halls, distance learning, and flipped classroom presentations.