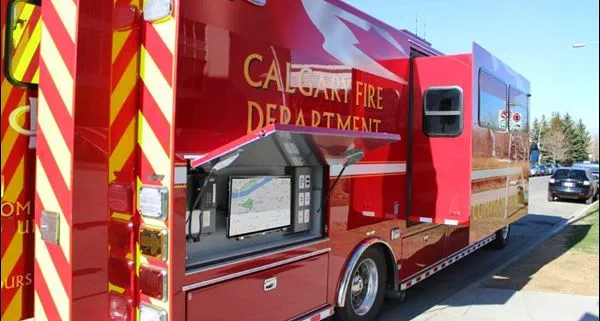 For policing, justice and emergency services teams
SMART Boards help simulate more realistic training scenarios to help improve response rates to emergency and crisis situations. Bring maps, camera footage, photographs, e-mails and documentation to life so vital information can go where it needs to go, fast.
Book a demo
SMART Board Pro displays are the best way to capture information, connect to people who need it and see everything happen in real time.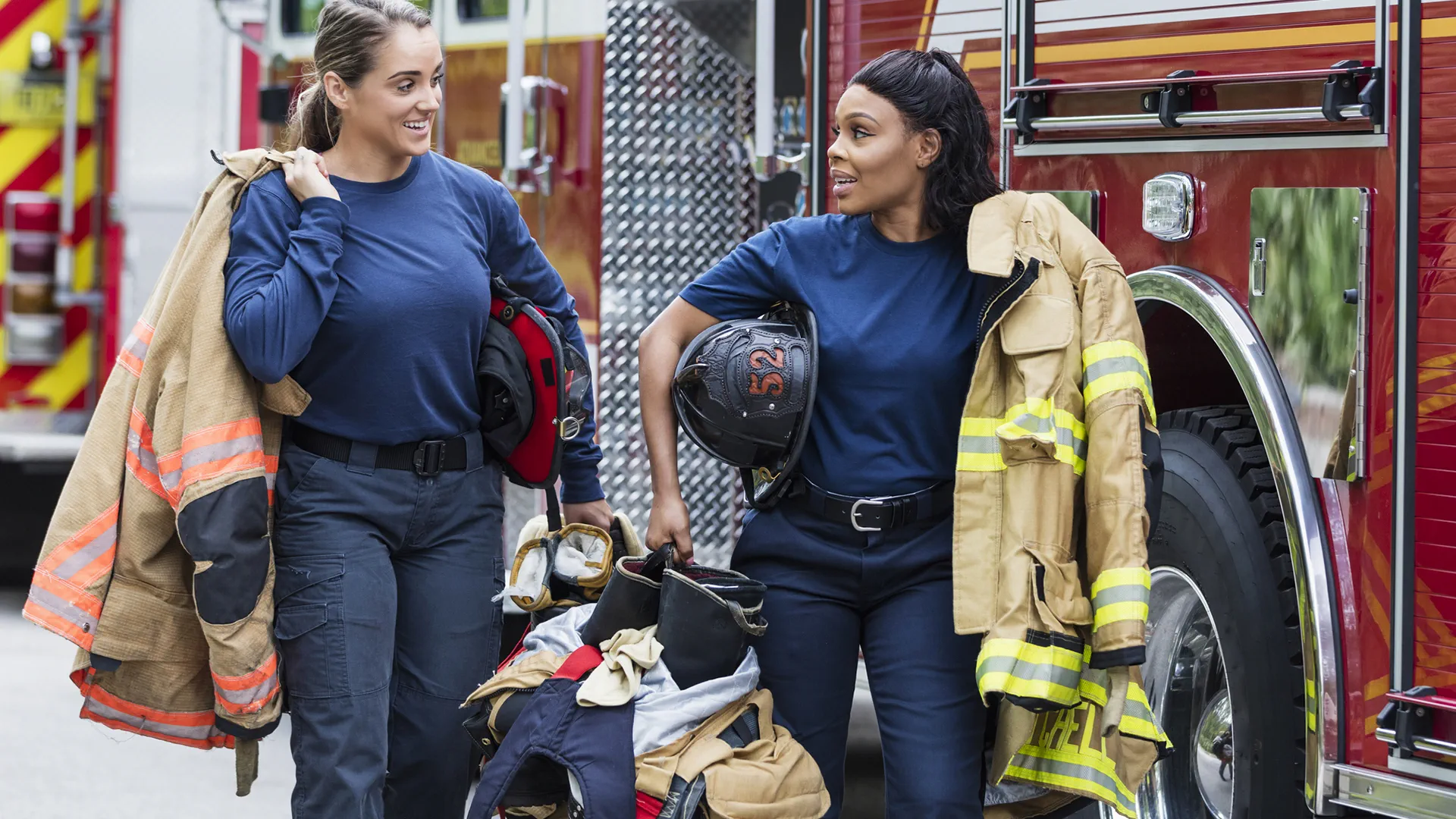 Keep your data protected and secure
Take control of your displays with SMART Remote Management to provide support, push apps, remotely deploy system updates and manage one or multiple displays from a centralised location.
Industry-standard security practices embedded in SMART whiteboards help protect your data as it's shared between the whiteboard, a mobile device or third-party services and sharing sessions. Reset the whiteboard when you're finished your meeting or set it up to automatically clear after each session.
"The technology allows us to relate the training to a potential emergency scenario. Our SMART Board gets the firefighters more involved in the training and because it's interactive, it makes the simulation more realistic. The real value of the tech is that it allows us to pre-fire plan a building such as a hospital or school."
Searcy Fire Department, AR, USA
Amplify true collaboration with ease
With SMART solutions for business, your next breakthrough is just one meeting away. Share screens from up to four devices wirelessly and enhance shared screen content with inking and tools that help communicate ideas, maximise participation and highlight important information. Ink over surveillance videos, driver's licence databases, Google Maps™, digital evidence and PDF police reports to work through multiple scenarios and get everyone on the same page, fast.
SMART Board Pro displays work with UVC webcams, Google Meet™, Microsoft Teams™ and more to connect teams wherever they are.
Launch a meeting with a single touch and collaborate in a shared workspace with SMART TeamWorks™ software.
Write notes in the whiteboarding app that can be easily saved and shared with your teams using SMART Meeting Pro® software. 
Whether training one on one, in small groups, in-room or remotely – SMART solutions bring teams together for optimised engagement and interaction.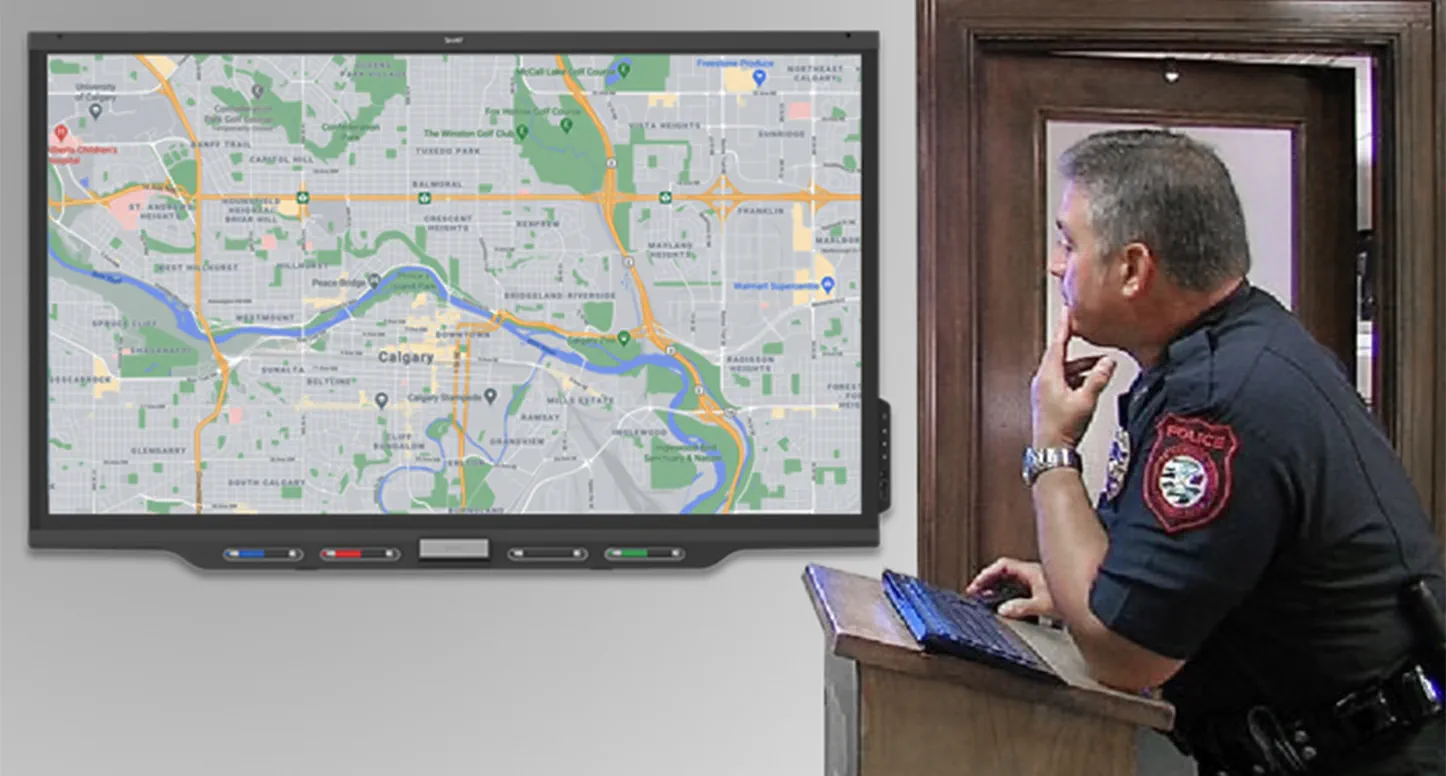 Smooth efficiency that keeps up to the speed of your work
Start quickly with single sign-on and get immediate access to cloud storage files, documents like case evidence and police reports, with no time wasted. SMART Business solutions help solve problems faster by offering simple walk-up-and-use capabilities, allowing ideas to be captured in real-time and shared with teams through simple workflows.
SMART is the only interactive display brand that allows multiple users to freely write, erase, and gesture at the same time – over any application. 
"If you can use a computer, you can use one of these boards – they're that simple."
Police Service of Northern Ireland
Work SMART
SMART Board Pro series displays empower your team to collaborate across devices, offices, and time zones as if they're in the same room.