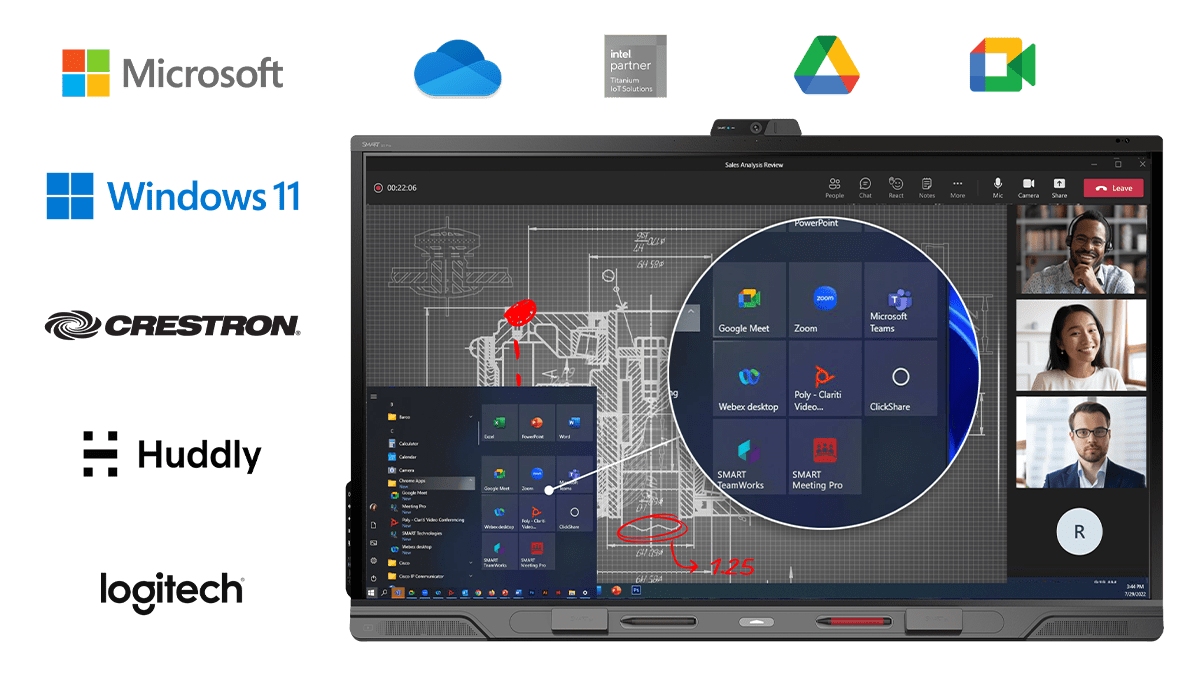 Simplify your tech lineup by choosing SMART
Explore how SMART displays seamlessly fit into your tech lineup.
Book a demo
SMART displays effortlessly integrate with your existing tech.
We've made sure that it's simple to connect and engage with the technology platforms that keep your business running.
The best value for your organization
Endless compatibility and increased flexibility of choice with industry-leading technology partners. SMART solutions connect well with your organization's existing ecosystem.
Integration with major tech solutions
SMART displays not only work well with popular video-conferencing platforms such as Microsoft Teams, Zoom, Google Meet and Cisco Webex, but also the big names in audio visual technology such as Microsoft Teams Room-certified Logitech cameras, Crestron, Windows, and more.
Ultimate compatibility with leading technology brands makes SMART the best choice for your business.
A note on "partnerships"
On this website, the use of the term "partner" or "partnership" does not indicate or imply a legal partnership or agency relationship or any fiduciary relationship between SMART and any other company or that such company is an affiliate of SMART.
Each company, including SMART, operates independently and has complete control over their resources. The partners in SMART partnership programs provide separate licenses for purchase or use of their products and/or services and technology.