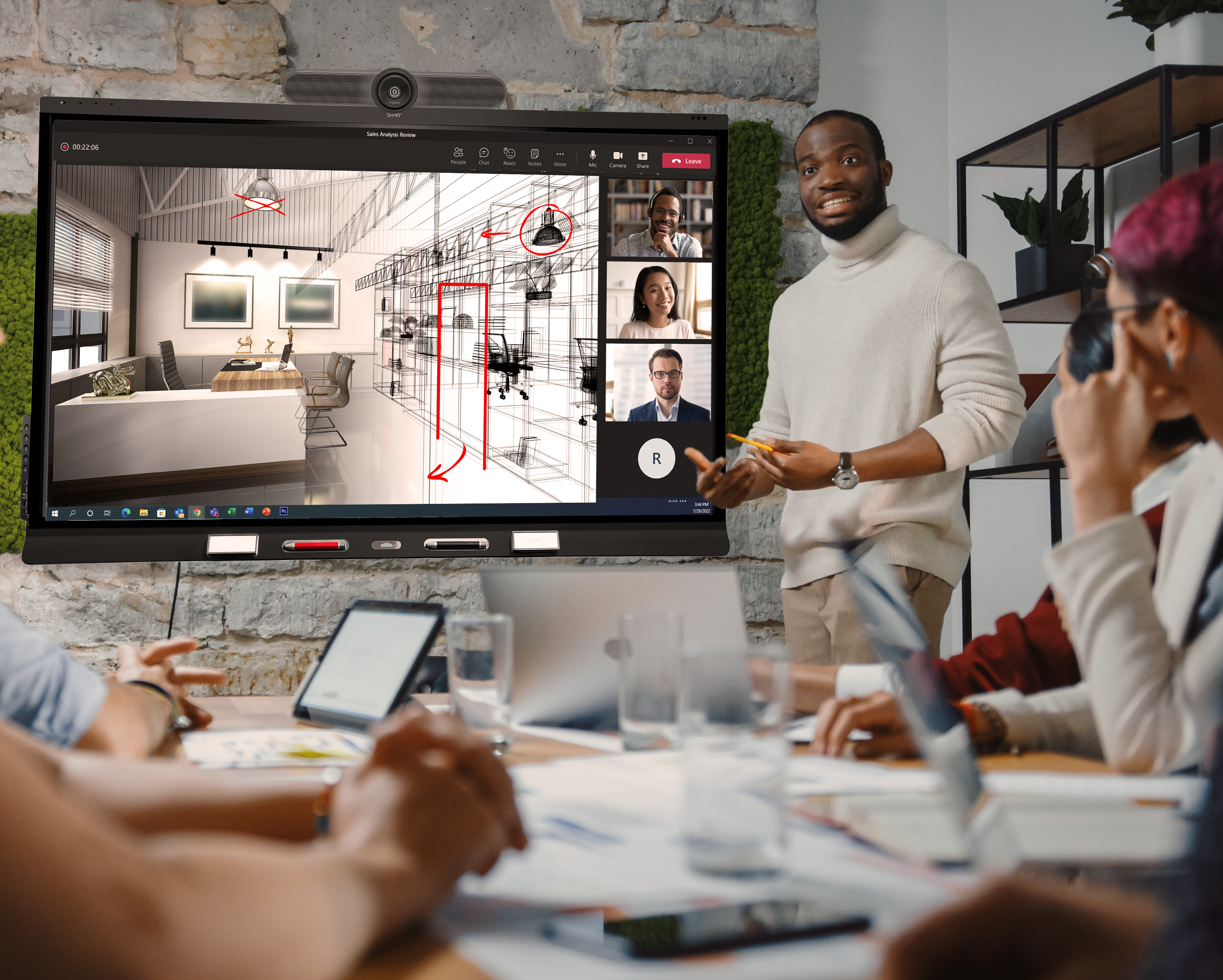 Microsoft Teams and SMART interactive displays
Seamless Integration, powerful collaboration.
Book a Demo
Connect and empower your teams wherever they are. 
Combine the engagement power of SMART interactive displays with the organizational power of Microsoft Teams™. Seamless integration with Microsoft Teams empowers your teams to collaborate and contribute visually, effectively and in real-time.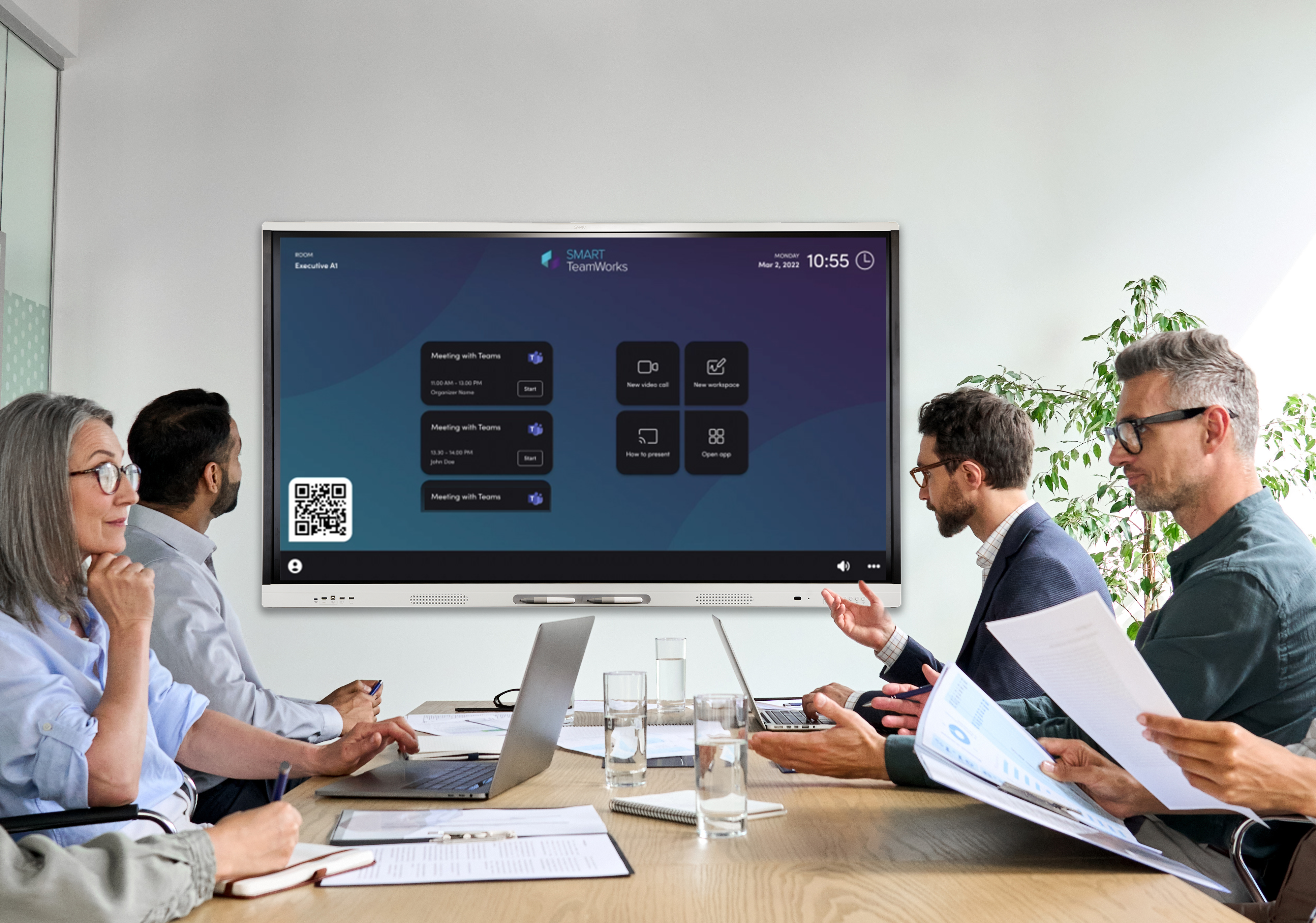 Want even easier access to your meetings?
Get fast, flexible, and limitless meeting connectivity with SMART TeamWorks™, our end-to-end meeting solution that allows one-touch access from your display's home screen.
Start a Microsoft Teams meeting for remote and in-room users in an instant, with access to OneDrive, Dropbox, and Google Drive from within the meeting room itself.
Learn more about SMART TeamWorks
Explore our lineup of SMART interactive displays.
6000S Pro Series
Ultimate capability, no complexity.
MX Pro Series
Easy to deploy, use, and support.
SMART Podium 624
Make anything interactive.