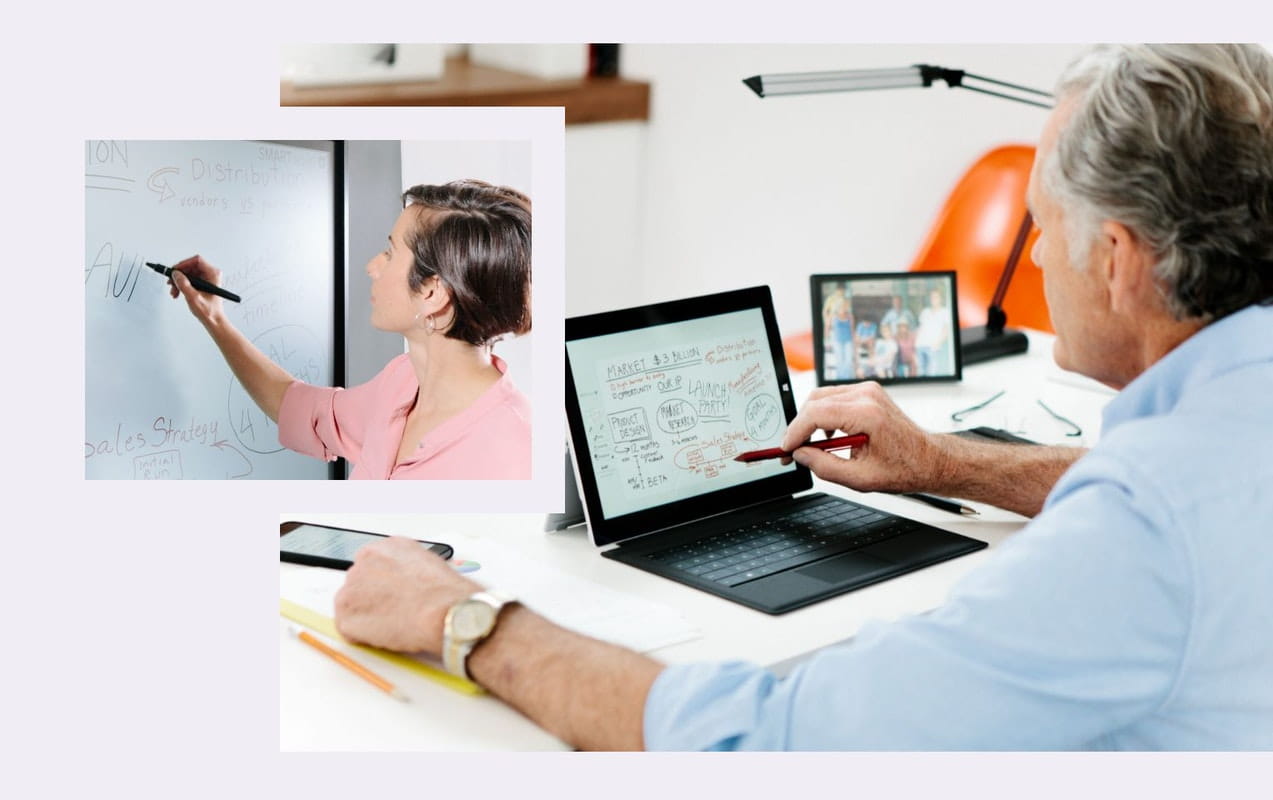 Scenario
Collaborate with your team from any location, anytime
SMART Interactive Displays help teams reach decisions quickly and easily with face to face collaboration tools that work for you and your business
Book a demo
You want to get everyone on the same page, but your team is spread across multiple locations.
It's hard for teams to work together when they're not in the same room.
Even if you have video conferencing, it can be hard to keep track of all of the ideas and notes that are flying around.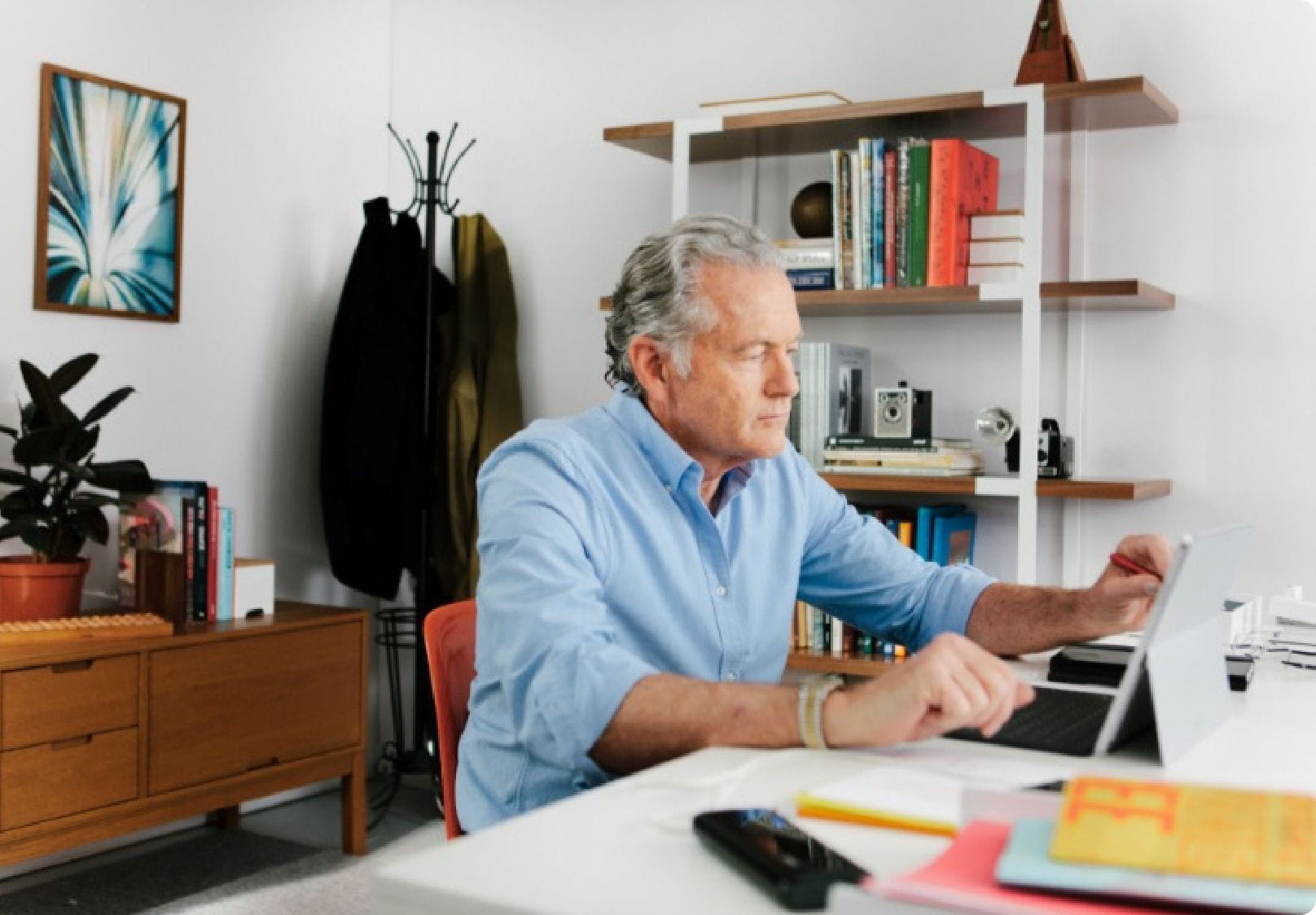 Working remotely:
A business strategy, not just a job perk
With SMART Interactive displays, you can collaborate with your remote team on a shared project.

Our displays allows the whole team to capture ideas and notes by annotating them on the screen.

Organize information into neat lists that are easy-to-use for any type of group collaboration or brainstorming session, then share everything at the push of a button.
Collaboration made easy
SMART interactive displays allow you to have global brainstorming sessions or presentations with participants from anywhere in the world. Teams can share files, make notes and draw sketches on a whiteboard while interacting remotely – all live-streamed so that every participant's work is visible at any time. You'll never miss an idea! After a meeting is over, export your board for sharing or just saving it later - whatever works best for you!
Collaboration that works the way you want to work
Connect your teams in minutes
The best way to collaborate is by having meetings in-person, even if they're virtual. It's about collaborating on projects so that you can get work done efficiently.
Boost productivity and efficiency
Switch flexibly between working sessions then revisit meetings to pick up exactly where you left off.
Get down to business quickly
SMART Interactive displays not only offer a range of sizes for any wall, they're easy to use and can be integrated with your favourite tools. You'll be working like an expert in no time!
"With SMART solutions, people actually collaborate instead of sending a ton of e-mails or staring blankly at PowerPoint presentations. This has helped ensure that when there's a request for change in a piece of work that the person who actually has to do the work knows what they need to do. This clarity in collaboration has resulted in clear business actions and has decreased re-work."
Cineplex Entertainment
Book a demo or connect with us
Looking for more information?
Explore our business resources
Want to experience more with SMART?