Project-based learning at Allen Academy creates the opportunity for students to take ownership of their own learning experience. By presenting students with a real-world problem and scenario, they are forced to synthesize content from various subjects and work with peers to produce their final product: plans for a restaurant that appeals to a Hispanic culture of their choice.
Project-based learning encourages students to own their active learning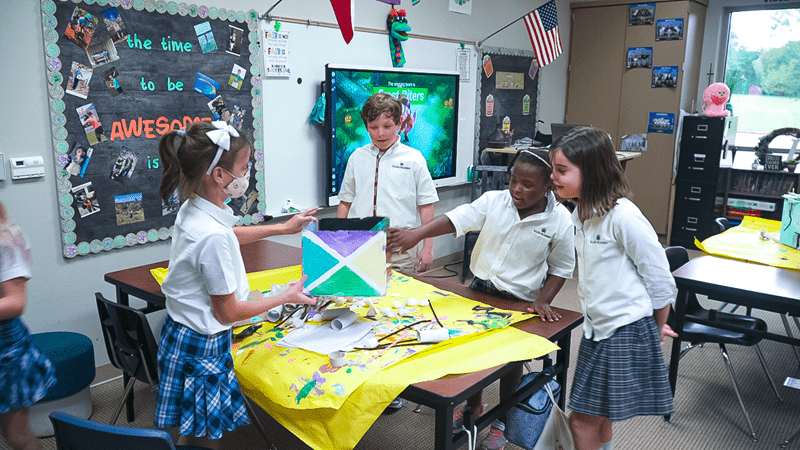 Allen Academy fourth grade students were asked to put on their entrepreneurial hats this fall as they researched and designed their own restaurants based on a hispanic country of their choice.
Allen Academy teachers employed a project-based learning (PBL) curriculum that spans multiple subjects to coincide with Hispanic Heritage month as well as their health and nutrition unit. The power of PBL lies in the role that students play in their own learning - with open-ended questions and real-world dilemmas to solve.
"Project-based learning is very powerful," Carla Johansson, head of the Lower School, said. "It allows the students to be inquirers and dig deep into their learning, and really think about real world problems. And it synthesizes all the subjects that they are studying together to make sense of a real world problem."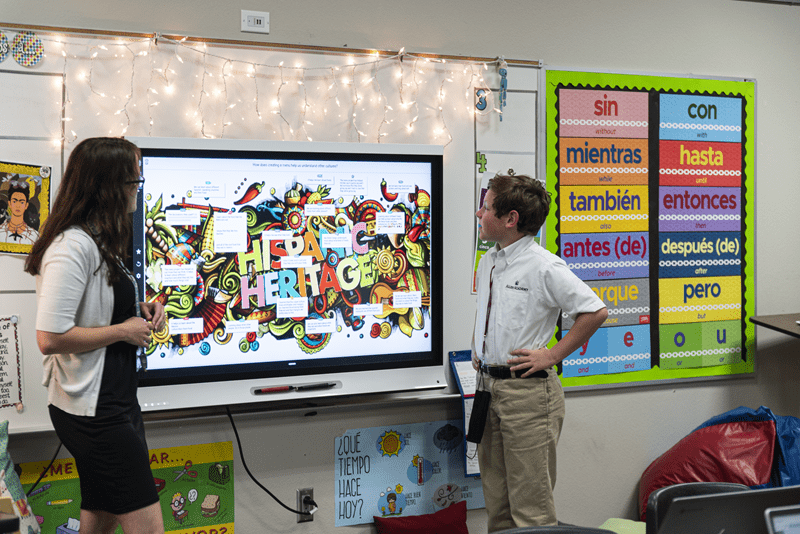 This project was broken up into two parts: planning and modeling. Students first had to plan the concept of their restaurant, design the indoor space, and keep their plans within a $50,000 budget. They then were tasked with creating a menu for their restaurants that would both appeal to customers in their chosen country as well as meet the nutritional requirements given to them as part of their health and nutrition unit.
Next, students moved into the modeling stage of the project. Each group created a 3D model of their restaurant layout from a bird's eye view that they then pitched and presented to their teachers and peers.
SMART EdTech Solutions enhances the project-based learning experience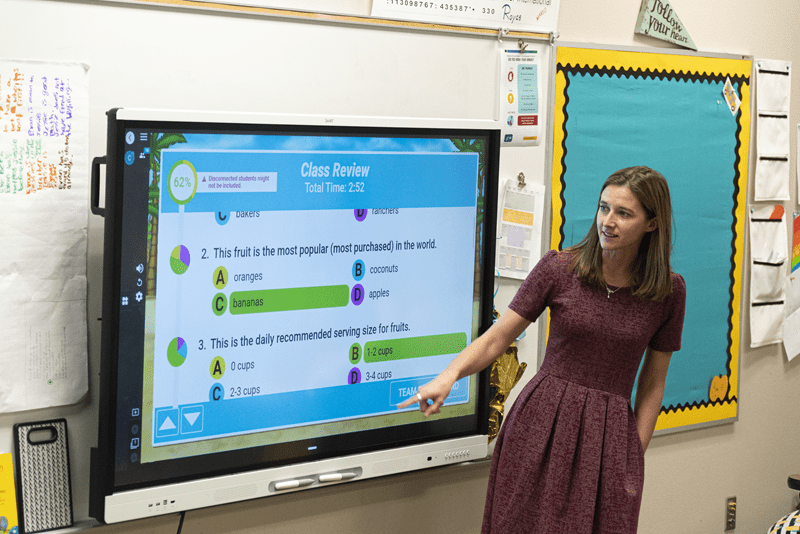 Classroom tech is a key player in a multifaceted teaching approach like project-based learning. Teachers at Allen Academy say that they're able to use EdTech to increase engagement for students, and allow easier transference from subject to subject.
Johansson sees technology as an essential piece of the project-based-learning puzzle.
"As a school that utilizes project based learning, edtech integration is important for the way we work with our students. With the use of technology, students are able to collaborate together even if they are not in the same location, activities can be easily tailored toward individual groups and student interest and engagement is high."
The power of cross-curricular active learning
Project-based learning's power lies in the connections that it forces students to make. Connections between different fields of study, connections with their peers, and connections between various skills they are building and sharpening in their classrooms.
They even make connections with the outside world. At Allen Academy, local restaurant owners come to speak with students about the realities of owning and managing their own establishments - and then challenge student projects to address those realities.
In Spanish, students broadened their understanding of different cultures when they were presented with 22 different Hispanic countries to choose from. They were asked to design a restaurant that would appeal to the culture of their chosen country. In social studies, students studied the impact that food waste has on the agricultural industry, local farmer's markets, and restaurants. In science, students studied the nutritional value of food, and analyzed the physical requirements of designing an indoor restaurant space.
"A lot of students have questions. 'Why? Why do I have to learn this? Am I ever going to use this again?' So, at Allen, we can make that happen through several subject matters. They can say, 'Oh, I'm learning this here and there so it must be important, and I need to keep it in my brain now, and next year, and in further years'."
"When they're doing these projects, they get to live through their projects. They get to see who they are through their projects, and then I get to see who they are. They're not just a student in my classroom, but they are a person and they are uniquely made and I get to see that through them."
-Kristy Barfknecht, science teacher at Allen Academy