What environmental responsibility looks like at SMART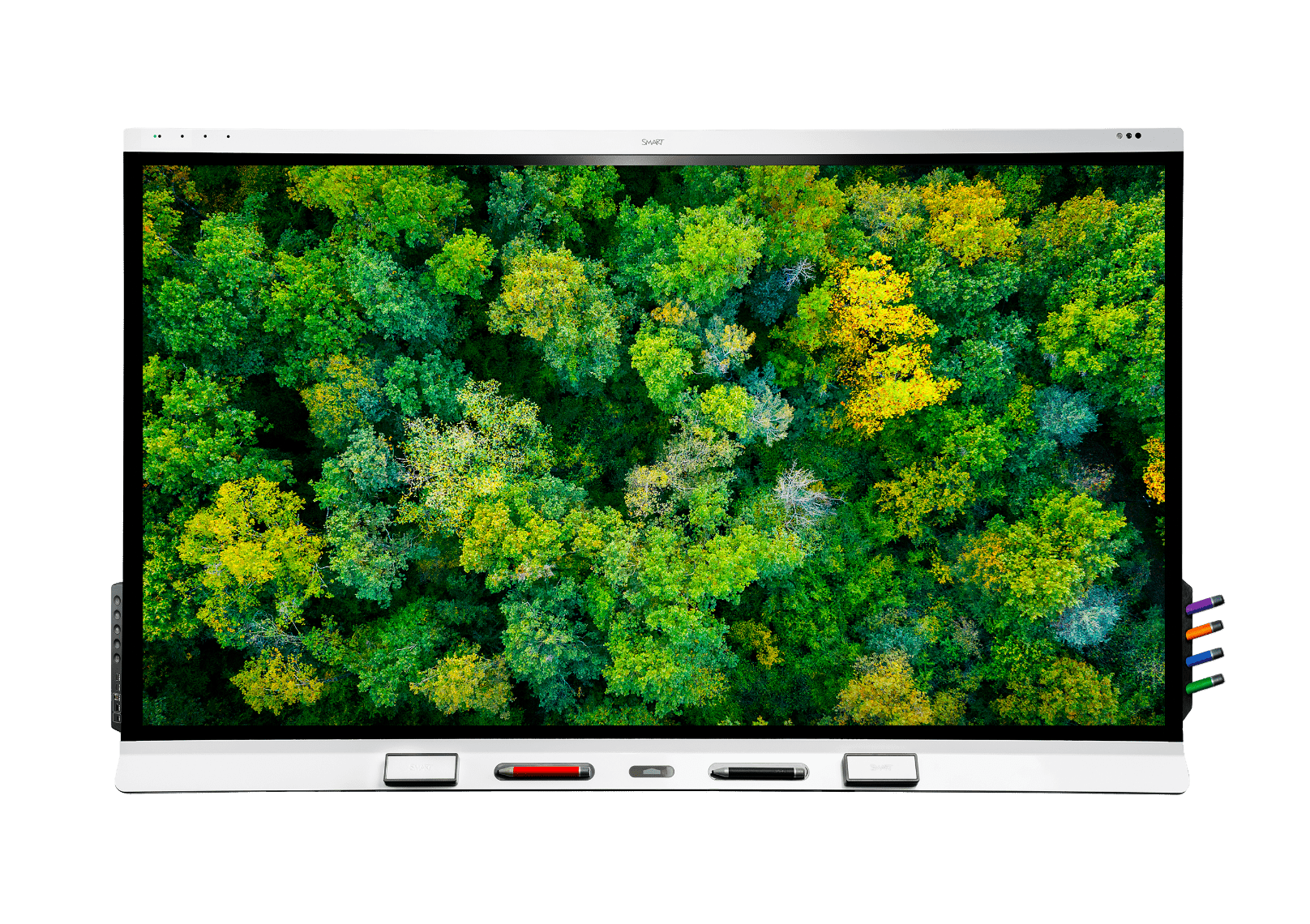 Sustainability is a core value.
Within every part of our organisation, we consider the economic, social, and environmental impact of our products and services. From a product's initial design phase to its end of life, we're driven to make the environment better and our operations and supply chains more green.
Displays designed with the planet in mind
Our displays are designed to save energy.
Built-in sensors allow our displays to wake up and sleep automatically, depending on usage. Plus a full range of adjustable settings allow users to reduce power consumption and overall carbon footprint.
Lower energy costs = better return on investment.
Exceptional energy efficiency lowers both your operating costs and your carbon footprint, making SMART interactive displays a friendlier choice for the environment and for your budget over time.
SMART initiatives you need to know about
Recyclable packaging
Not only do we use recyclable materials for our packaging, we also work to reduce waste by using only the minimum amount of packaging necessary.
Slimline packaging initiative
We've optimised our packaging design so more SMART products fit in our shipments, greatly reducing our overall carbon footprint. Fewer shipments means less fuel required to deliver SMART products to our customers around the world.
Certified commitment to the environment
Our certifications and standards compliance are one indicator of how SMART takes its responsibility seriously. Here's how we're reducing our carbon footprint in every area of our organisation.
ISO 14001 certified
LEED certified
ENERGY STAR® certified
EU EcoDesign compliant
Waste Electrical and Electronic Equipment (WEEE) compliant
Reduction of Hazardous Substances (RoHS) compliant
Our displays are built to last
SMART displays last longer
SMART displays feature significant lifespan: our displays are built to last 50,000 hours.
Exceptional quality means fewer replacements
Our products undergo rigorous accelerated life testing for extreme temperature, humidity, and voltage testing. This means our products break less, lowering e-waste and reducing CO2 emissions caused by unnecessary replacement manufacturing and shipping.