We're not just a leading tech company.
We're a connections company.
Connections matter more than ever.
It's the reason we show up and innovate every day - to create and advance technology that helps teachers, learners, and teams make meaningful connections.
Whether you're engaging learners or collaborating with your teams - no matter where they are - we provide interactive technology to make your day simpler and more connected.
Over 60 million
teachers, students, and leaders engage with SMART all over the world.
Over 3.5 million
SMART displays shipped globally with the support of our partners.
Over 35 years
of innovation since inventing the original SMART Board® in 1987.
Award-winning Interactive Displays
2022 Tech & Learning ISTE Best of Show: SMART Board 6000S Series
Best of Bett
Best of ISTE
EdTech Digest Trend Setter Award
Award-winning Software: Lumio 
2022 Tech & Learning ISTE Best of Show
2021 SIIA CODiE Awards: Best Collaborative Learning Solution for Students
Tech & Learning's Awards of Excellence: The Best Tools for Back to School
EdTech Digest Best Education Collaboration Solution Award
Best-in-class company
Recognized by Mercer Sirota as a Best-in-class Employer for culture and engagement.
Recognized by Communitech as one of the highest potential Canadian tech firms
Featured in Harvard Business Review for Innovation in Sales and Marketing.
2022 CRN Channel Chief awarded to Jenna Pipchuck.

About SMART
We've been innovating and advancing technology focused on the connections that matter since we invented the original SMART Board® in 1987. We're proud that our interactive displays and software solutions are trusted by teachers, students, and business leaders all around the world.
We offer the best interaction and collaboration.
Our newest products and brands:
SMART Displays for education and business.
Recognized as the top collaboration solution for teachers.
Teacher-approved videos and games for kids.
SMART is in the news
Explore SMART innovations, inspiring messages from our leaders and how we're making an impact worldwide.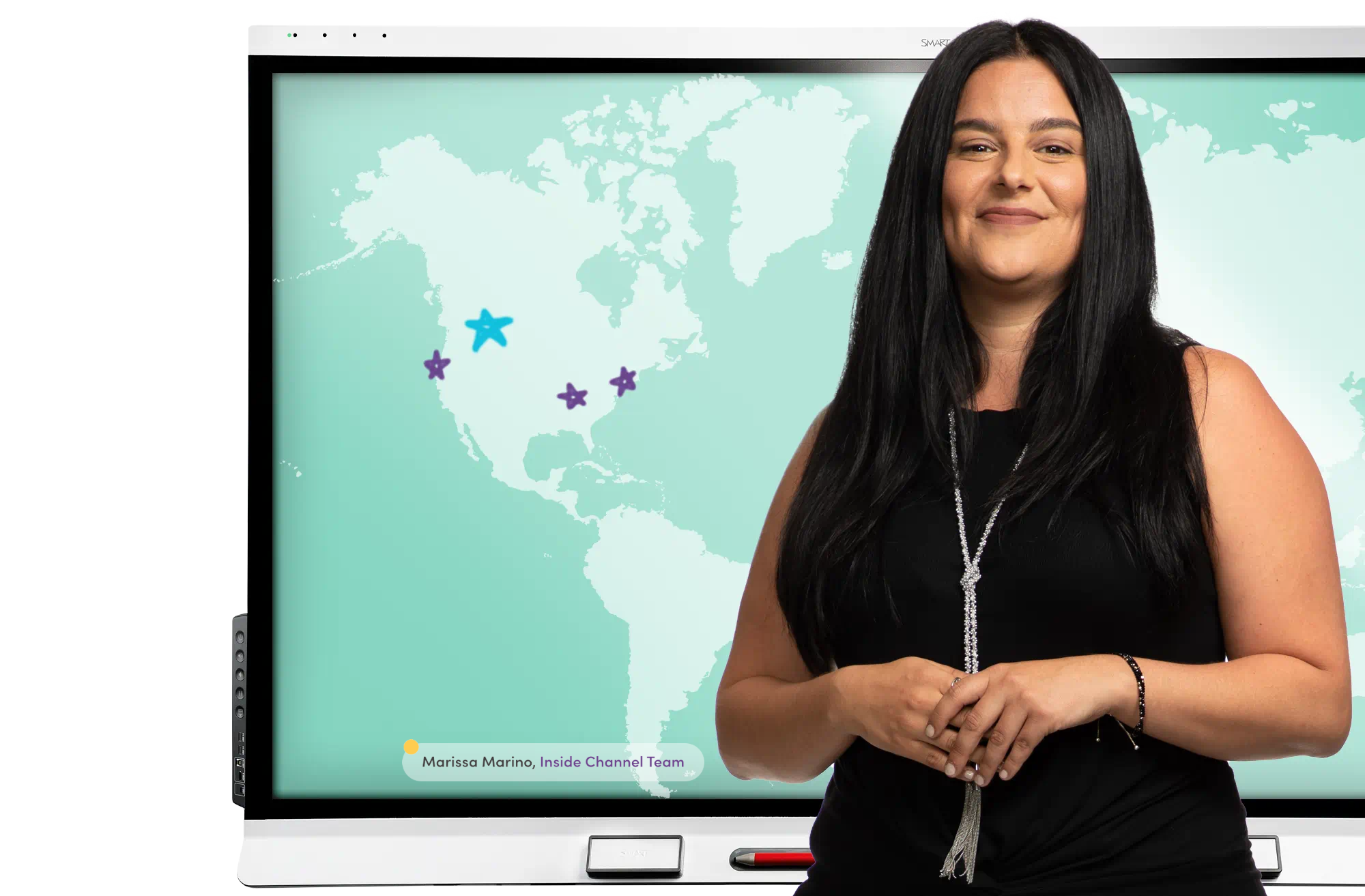 Join the team
Be part of something
that matters
Join our team of purpose-driven individuals on a mission of creating and advancing the technology that helps teachers, learners,
and everyone make connections.
Explore careers