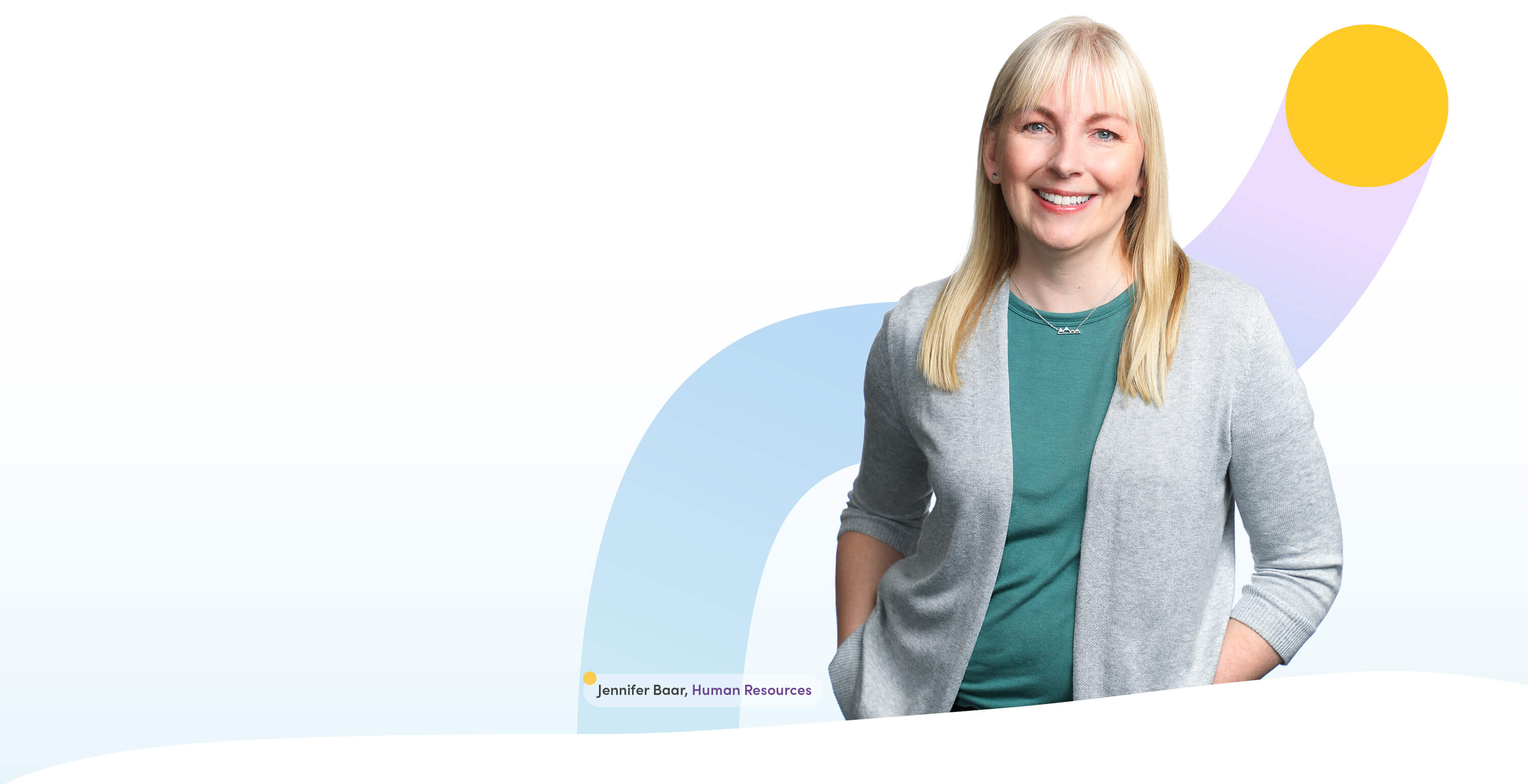 Careers
Be part of something that matters
Join a team of purpose-driven individuals on a collective mission of creating and advancing the technology that helps teachers, learners, and everyone make authentic, meaningful connections.
View job openings
We are a connections company.
#ConnectionsThatMatter
Collaborate with bright minds around the world who believe in the power of innovation. At SMART we're large enough to do great things but small enough that you don't get lost in the crowd. See your work reflected in real-life products and solutions, and take pride in the impact.
Make an impact in education for now, for future generations – and beyond. Be a part of meaningful work that fuels connections across the globe. These are the connections that really matter - and inspire greatness.
Benefits that matter
Great work that works for you
We believe in investing in you to feel your best so you can do your best work. Feel at home in a culture that values individual work styles and honours flexibility. SMART offers a wide range of best-in-class benefits including health, lifestyle, financial, and more - we're a people-first organisation.
With an impressive 91% retention rate, people who start working at SMART tend to stay. From the passionate people to the authentic culture, here are just some of the perks:
Work-life balance
Flexible hybrid global work environment
Deep learning & development opportunities
Employee assistance + wellbeing programmes
Competitive health benefits
Investing in you
Retirement fund matching programmes
Competitive pay
Awards & recognition programme
Giveback programme
Grow with SMART
At SMART, we believe in lifelong learning and want to see you succeed. From peer mentorship to custom career development and amplified opportunities around the planet – joining the team is just the beginning.


Our commitment to the environment
Our dedication to creating quality products is matched by our responsibility to reduce our footprint throughout the development and assembly of them. We ensure each element of our value chain supports our strong commitment to the environment.
You belong here
As a global company that innovates solutions for classrooms and boardrooms around the world, we strive to build inclusive teams that reflect the diverse audiences we serve.
Let's make meaningful connections
Frequently asked questions
Can I apply for more than one position?

Feel free to apply for any positions that match your skill set and interest you.
Do I need the right to work in the country to which I am applying?

Yes, you do need to be legally eligible to work in the country in which the position is located.
I'm having technical issues with the online application process.  Is there someone I can contact?
Will SMART notify me if I do not get selected for an interview?

Due to the volume of CVs that we receive, we are only able to contact those applicants who have been selected to move through to the next step of the process.
How do I dress for an interview?

Dress code at SMART is business casual.
Do you offer internships and summer student positions?

We participate in internship programmes at various universities, and the programmes follow the respective guideline of those schools.  We also post roles on our career's website.
Does SMART offer remote work?

Each role is unique at SMART; employees work with their managers on a case-by-case basis and evaluate various flexible work arrangements.
Do you have an employee referral programme?

Yes, we do. Please let us know the person who referred you when you apply online.
Don't see the answer you need?