31 May – 2 June, 2023
Gold Coast Convention & Exhibition Centre
AIS NSW – 2023 ICT Management & Leadership Conference
Visit SMART and find out how you can maximise your technology investment with products that are easy to use from day one, with endless options for student engagement and a product lifespan that's tough to beat.
Book a tour
31 May – 2 June, 2023 | Gold Coast Convention & Exhibition Centre
Designed for the future, with industry-leading upgradability and product lifespan
Join SMART for exciting presentations and hands-on product! Please visit us at booth G31 to find out how SMART's education solutions help drive evidence-based teaching and learning practices. We will also be showcasing our new products, which you don't want to miss.
Why wait? Start your EdTech journey today.
Come and meet us at the Gold Coast Convention & Exhibition Centre for engaging content, networking and inspiring interactive product demonstrations. In the meantime, find out how Minarah College are utilising SMART in their classroom.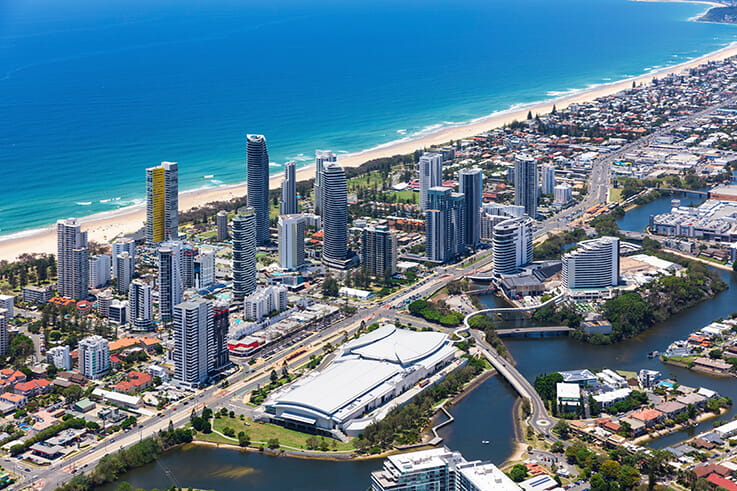 Join our session at AISNSW!
Measuring EdTech Capabilities for Impact
Session date: Wednesday, 31 May @ 2:30-4:30pm
Session room: 4
Educators, schools and school systems have been integrating technology into teaching and learning practices for over 30 years with varying degrees of intensity and impact. Over the last few years almost every educator and school system across the globe has had to rapidly adopt a high a degree of technology to attempt continuity of curriculum, and we are starting to see its' impact. This session will unpack the conditions needed to ensure our recent mass adoption of technology leads to improved learning outcomes and some steps you can take to get there.
During this session we will cover:
Global data pertaining to technology and its impact on outcomes
The five EdTech capabilities needed for impact at scale
Hands-on, practical application of the EdTech Assessment Tool
What can we learn from each other's data and practices?