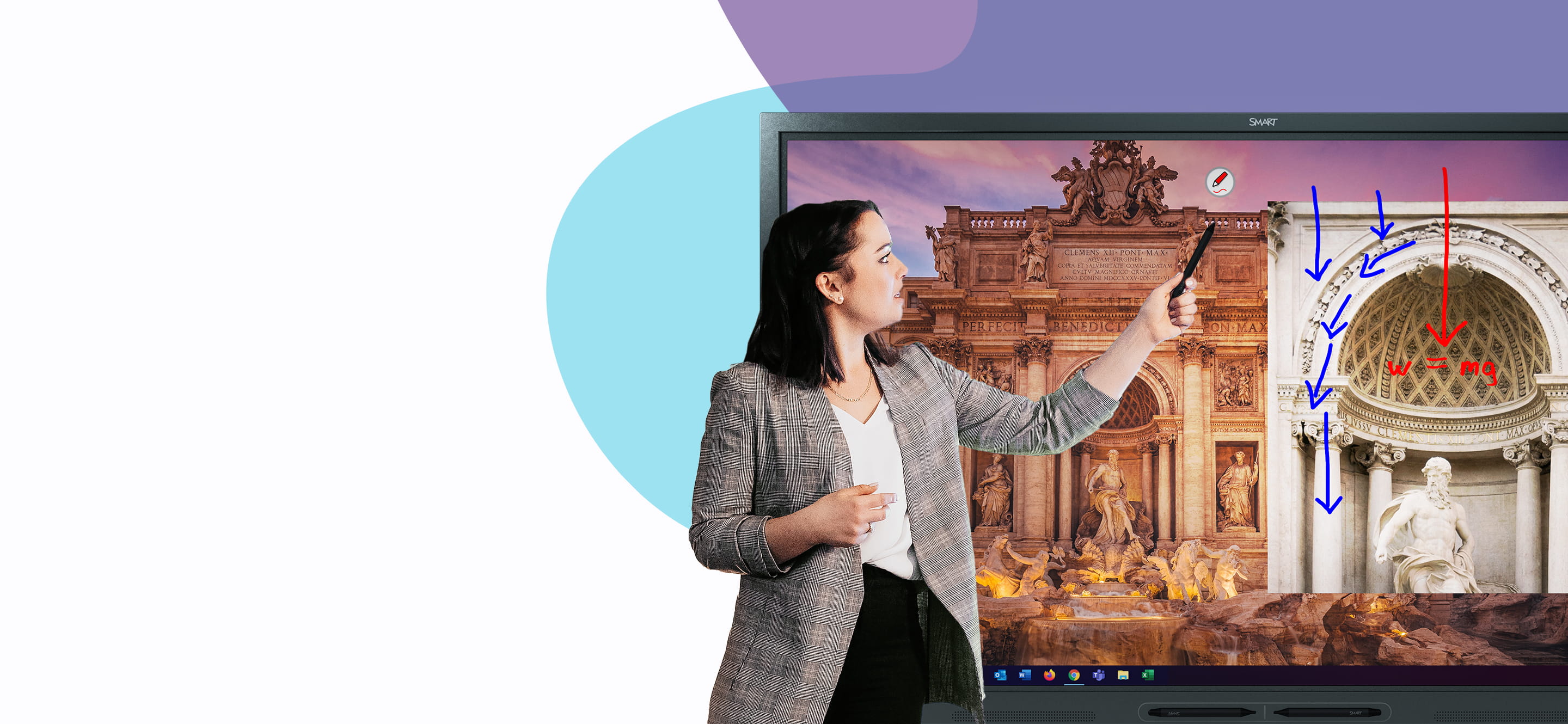 SMART Board GX:
Basically brilliant
Interactive essentials for a great price – backed by the best innovations from SMART's 35 years in the classroom.
Book a demo
Unlock the power of SMART in your classroom
The SMART GX series brings reliable interactivity to your classroom from the makers of the original SMART Board® interactive whiteboard. It combines the creative power of SMART Notebook® with multitouch interaction and SMART Ink® – plus an embedded Android system – to deliver rich and engaging learning experiences.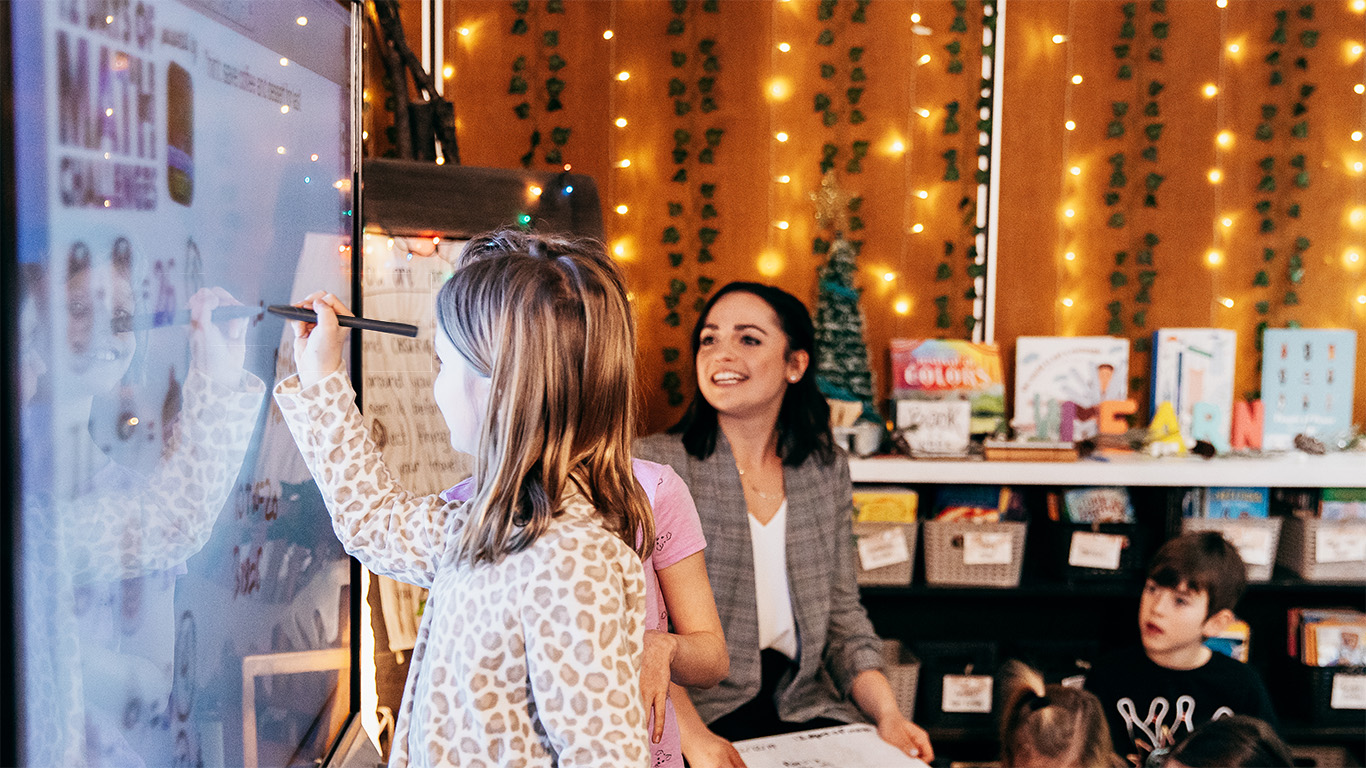 Bring reliable interactivity to your classroom
Touch designed for learning
With 20 points of interaction, teachers and students can interact and collaborate with ease. Object awareness™ means pens write, fingers move, and palms erase, so teachers can focus on teachable moments with no technology distractions.
Request a quote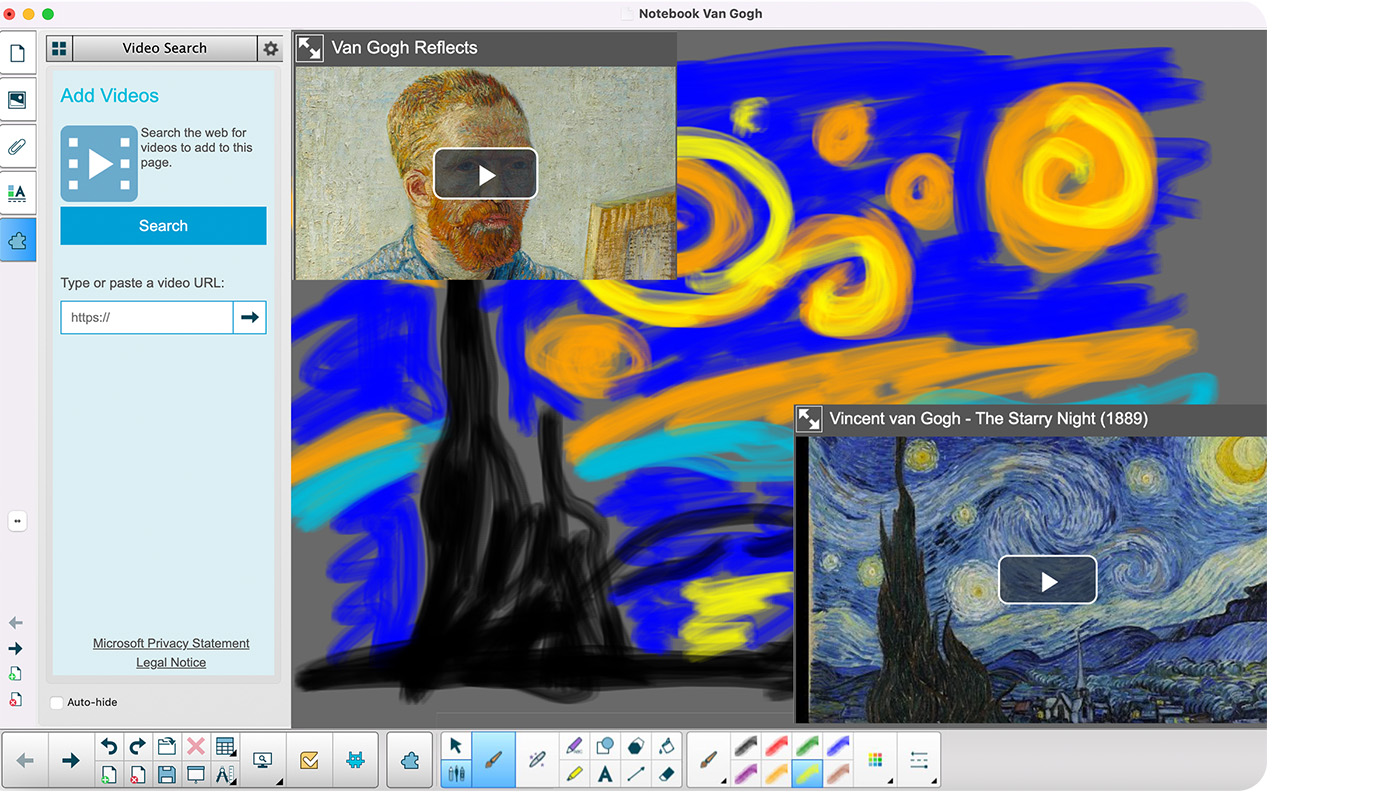 Free with your SMART Board
SMART Notebook
Award-winning desktop software for creating engaging learning experiences with your SMART Board – no subscription required. With SMART Notebook, delivering exciting, engaging lessons has never been easier.
Discover SMART Notebook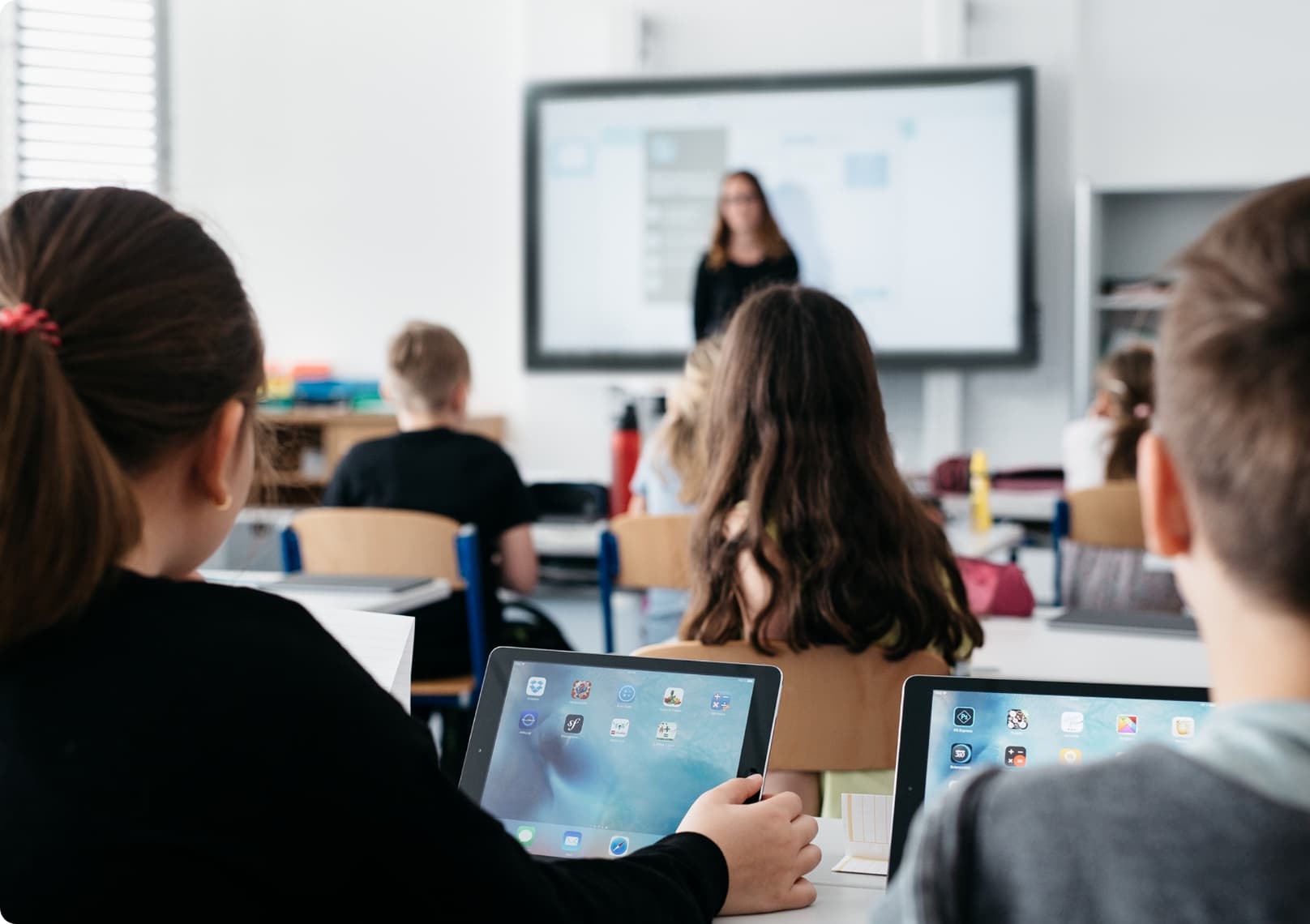 Screen mirroring
Integrate student devices with ease
Let students share ideas and class work from connected student devices using app-based screen sharing. Teachers can guide learning with touchback to Windows and Mac computers.
Book a demo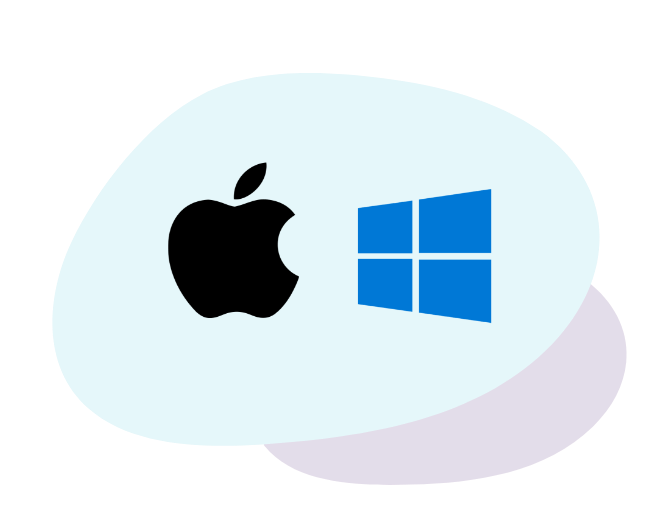 BYOD device support with USB-C

Windows, Mac, Chrome, and more
Interoperability with leading operating systems and front-facing connection ports makes it easy for students and teachers to connect, interact, and share.
USB-C supports easy video, touch, and audio connectivity with only one cord.
Use SMART Ink with Windows & Mac, or write over any other input and capture your work with the built-in Android ink overlay app.

Essential teaching tools
The SMART Board GX includes award-winning software at no additional cost and with no subscription required, enabling teachers to create, edit, and deliver lessons optimised for SMART Board interactive displays.
SMART Ink annotation software

Basically brilliant
The SMART GX series interactive display provides all the features you're looking for to get started with interactive displays, with the added value, security, and reliability of an established technology partner in SMART Technologies.
Available in 65", 75", and 86" sizes
Save, compare, and share product info about the GX.
Your established technology partner
Supporting your implementation
Minimise downtime and avoid additional costs. SMART GX series includes SMART's limited equipment warranty, providing reliable warranty and support benefits.
Included:
Real-time technical support
Customer support teams around the globe
Advanced replacement
2-way shipping 

SMART Assure Warranty and extended warranty also available – up to 7 years – for the ultimate warranty coverage.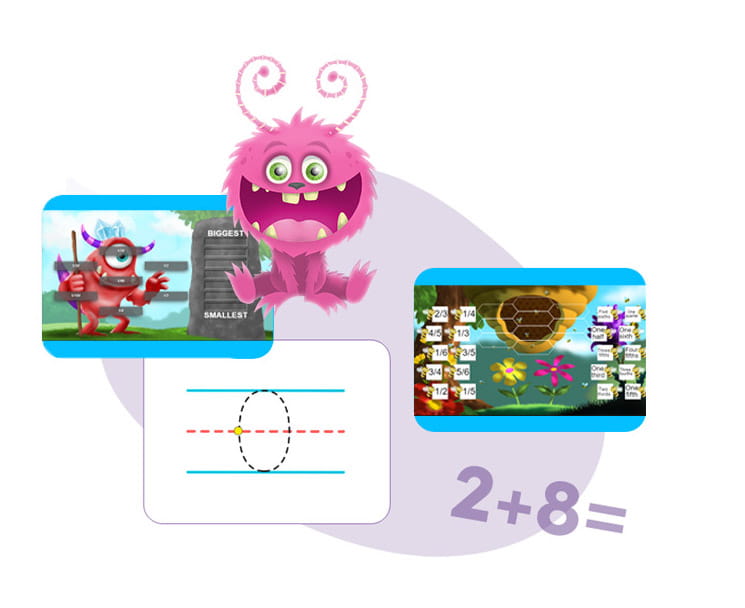 SMART Exchange
Free resource library for teachers
Free with every SMART Board display: access to thousands of games, activities, and teacher-created lesson plans through SMART Exchange®, searchable by subject, year group, and education standards.
Explore SMART Exchange
Feel confident about your EdTech investment
Remotely administer your technology
Add SMART Remote Management to your implementation for even easier administration of your technology: push updates, run diagnostics, maintain, control, and secure SMART Board displays and other devices from any web browser.
Quality that makes the grade
SMART Board displays meet world-leading standards for product safety, warranty coverage, environmental compliance, and regulatory and interoperability standards, using third-party testing, verification, and certificates.
Proven corporate and environmental responsibility
SMART continuously improves environmental sustainability through responsible corporate commitments and sustainable product design. Our interactive displays are designed to minimise power consumption for lower carbon emissions.
Adopt the GX faster
Professional learning
Instructional resources for teachers, schools, and districts
Implementation support
Get started with our FREE EdTech Assessment Tool
Technical support
Maximise uptime with expert support, tons of resources and access to a community with tips and ideas.
Find the right fit for your classroom
SMART displays with iQ
Ultimate capability, ultimate value
Stands and wall mounts
Flexibility and mobility for your classroom.
SMART accessories
Add capability with the SMART Document Camera and more.

Find out how SMART Board interactive displays can transform your learning environments.