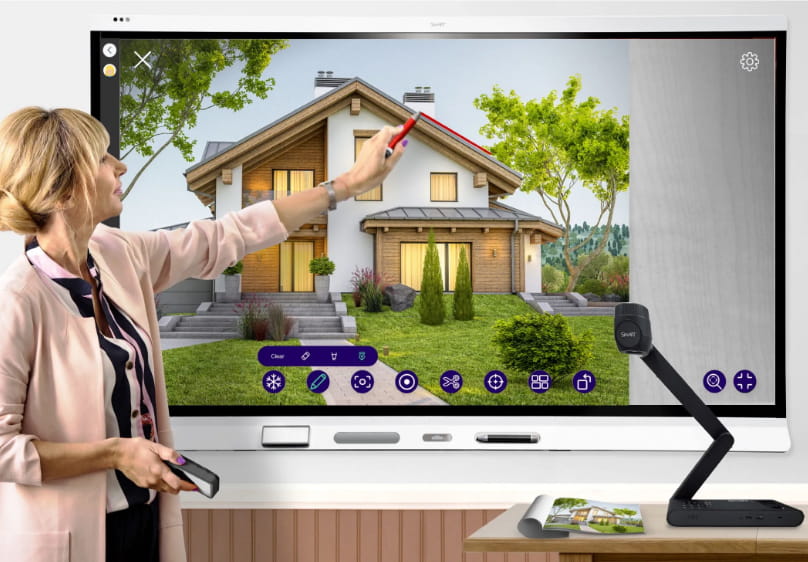 SMART Document Camera
Bring lessons to life
A simple way to capture, share and connect students to facts, figures and concepts.
See the Document Camera
SMART computing modules
Add the power of Windows 11 to your SMART display - no laptop needed.
6000S series Tool Explorer
Tool Explorer-enabled objects for your SMART Board 6000S series make teaching more natural and learning more memorable.
Mobile stands and wall mounts
Height-adjustable stands add flexibility and mobility to your installations
The SMART display family
Transform your classroom with our range of high-quality interactive displays.
6000s Series
Ultimate capability, no complexity.
MX Series
Easy to deploy, use and support.
GX Series
All the essentials for a great price.