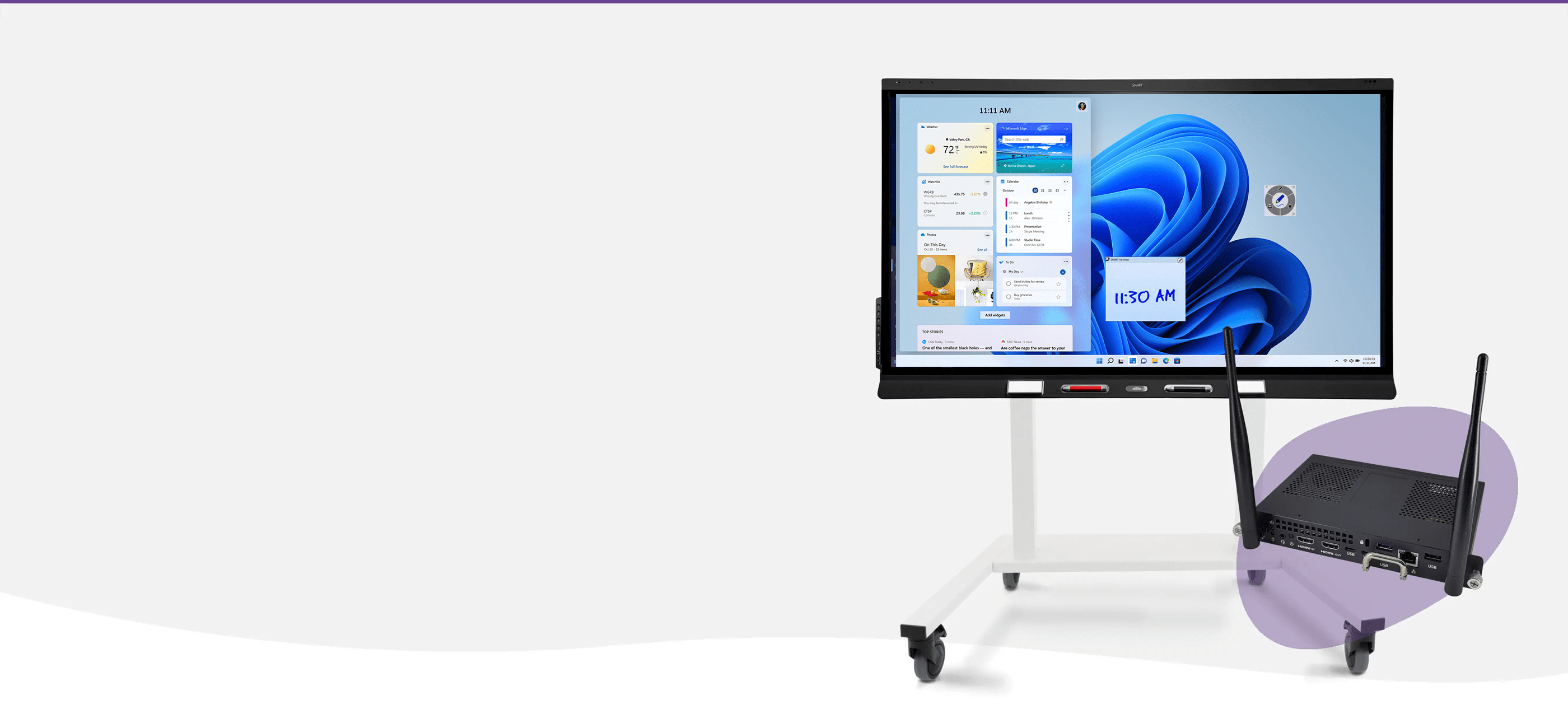 SMART Board®
Computing Modules
Ease of mobility enables flexible use of your display. Access everything you need with easy-to-install computing modules.
Download brochure
Convenient  Transformation
Easy, complete access to everything Windows when SMART Board Computing Modules turn your display into your computer.
Windows Autopilot enabled
Easily set up new devices, save time and deliver a standardized user experience.
Integrated Wi-Fi hotspot
Easily and securely connect up to 8 devices with the OPS PC module's mobile hotspot.
Simplified peripheral connections
Access UVC devices connected to the interactive display, such as webcams and keyboards, directly through the OPS PC module.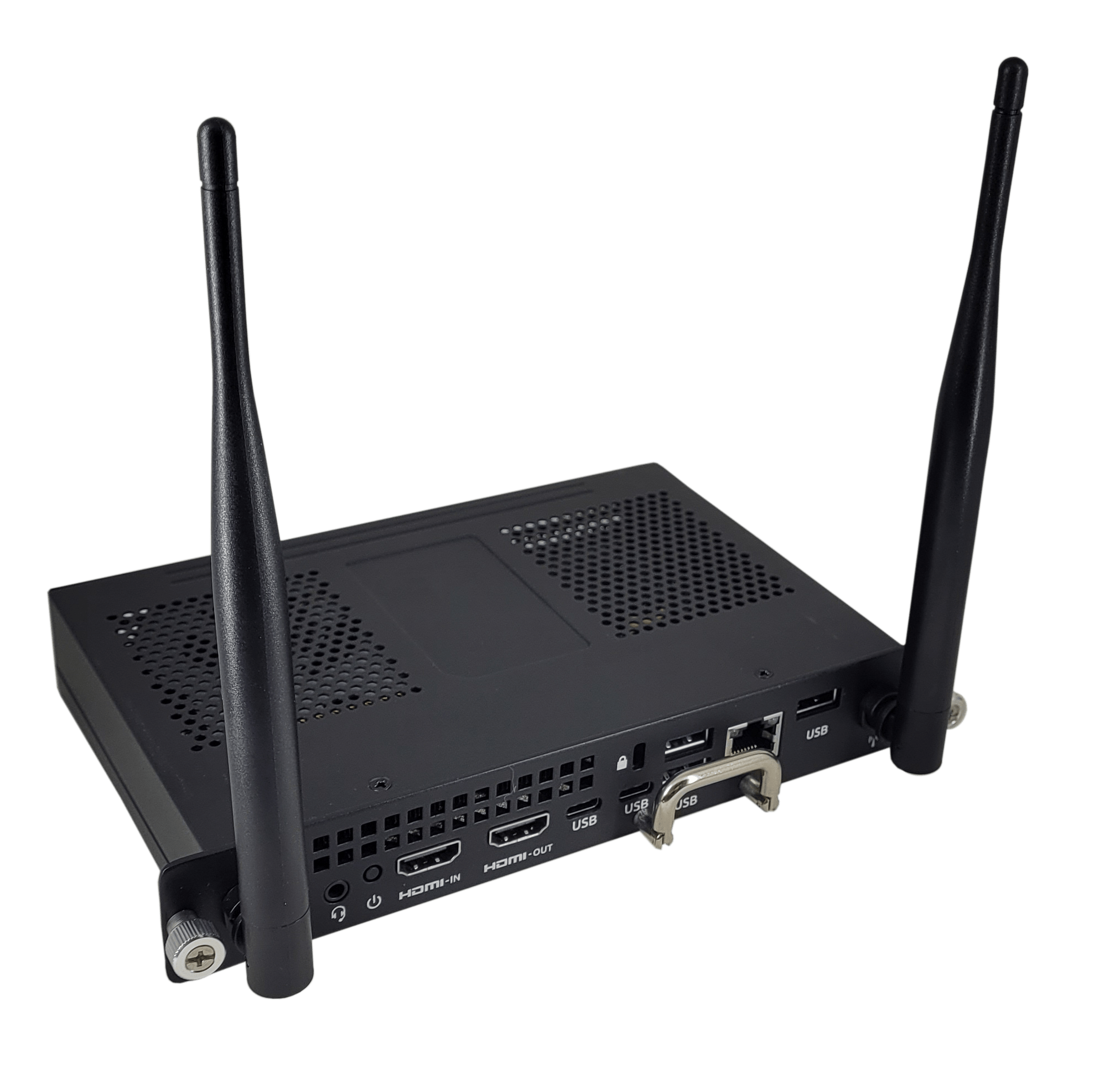 Walk up and use
Put the power of Windows® 11 Pro in your display
Get the most from your display with flexible mobility. Access Microsoft Office® files and all your applications on a full Windows 11 Pro computer right at the display for true walk up and use simplicity.
View specs
No more cables, dropped computer connections or missing drivers
Quickly switch from embedded iQ Android™ to Windows experience
Simplify training with consistent and standardized deployment
Intel Core i5 1135G7
Intel Wireless (2.4 GHz / 5 GHz / BT)
IEEE 802.11ax (Wi-Fi 6)
Bluetooth® 5.2
Intel Iris® Xe Graphics 80EU
*Custom options available
Intel Core i7 1185G7 vPro
Intel Wireless vPro (2.4 GHz / 5 GHz / BT)
IEEE 802.11ax (Wi-Fi 6)
Bluetooth® 5.2
Intel Iris® Xe Graphics 96EU
*Custom options available
Ready to enhance your tech?