Hands-on learning is at the heart of instruction at Brandeis Elementary School. Check out how this year's gardening project has brought academic content to life for students.
Planting The Garden
At Brandeis Elementary School, students learn by doing.
It's a core component of the school's STEAM emphasis. Brandeis aims to encourage experimentation, questioning, and hands-on learning. This year's hands-on learning project requires those hands to get a little dirty along the way.
The students are planting a garden, from seed to harvest and in all sorts of weather. And yes, they'll get to enjoy the (literal) fruits of their labor.
Helping Students Bloom
Dr. Shervita West is the principal at Brandeis Elementary School. She says that their STEAM curriculum is an effective way to nurture the curiosity she sees as an innate part of childhood.
"Our goal is to really expand on the natural curiosity that all kids are born with… they're scientists when they're born, they just don't know it. They have this natural curiosity of how things work when they put things together," she said. "We just tap into that and just make it a little more structured."
The gardening focus this year spans all sorts of projects in a variety of subject areas. Students study the plant cycle, seed germination, and soil nutrients in their science courses, of course. But, their math classes use their gardening project as the vehicle for math content. Language arts class does the same.
And then there's the STEAM lab. Students are making stop-animation videos and public service announcements with their teacher, Nathan Cole. Cole says that students buy into the curriculum when they see it transcend a single lesson or classroom.
"I think when they connect the science and the math in those subjects with something in real life, they sort of see why this stuff is important because they're applying it to something in their everyday lives and applying it to a project that they're engaged with," he said.
School Is Fertile Soil For Learning
Soil has been a major topic of discussion and study for Brandeis students. Students studied the makeup of the soil in their garden beds to determine if it was a fertile and nurturing environment for their plants of choice.
Dr. West loves watching the students blossom in their academic understanding and character. She sees her role as similar to that of the soil in the garden beds outside the classroom.
"You have to have an environment that's conducive to learning. It has to be one that is enriched with positivity, and allows for there to be a creative process that happens," she said.
Students connect their learning across disciplines through project-based learning. From the garden to the computer, Brandeis teachers employ creative teaching strategies to bring their STEAM curriculum to life.
Brandeis Elementary
Jefferson County Public Schools
Louisville, Kentucky, USA
The 500+ students connect lessons to the real world with project-based learning.
Brandeis Elementary is a magnet public STEAM school. Their students, from prekindergarten through 5th grade, can also take classes in art, music and world language.
Certified SMART Exemplary School
A powerful network of visionaries using technology for incredible results.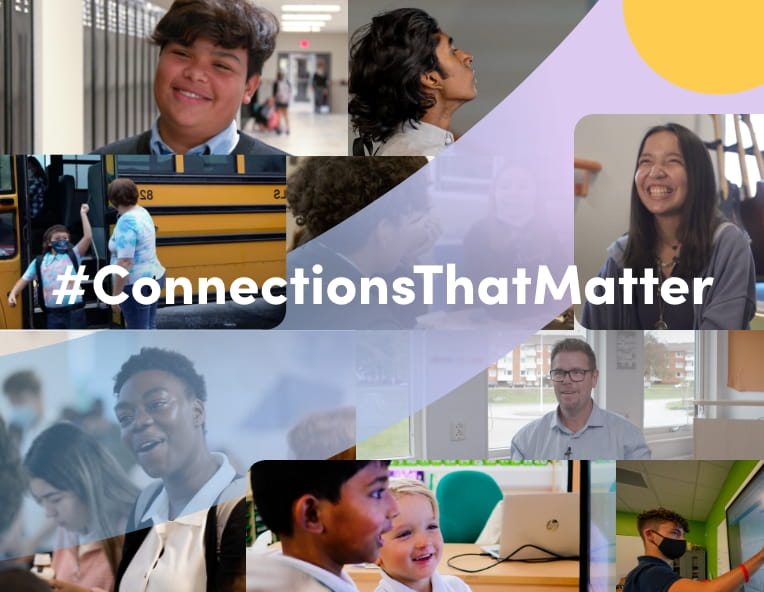 Explore More
Connections From Schools Around The World
See the collection of inspiring stories and resources helping connections thrive in schools around the world.
See All Stories
Are you a journalist or industry analyst? Send public relations inquiries to pr@smarttech.com.
---
Read how Jefferson County Schools implemented a district-wide technology rollout during the COVID-19 pandemic.