Learn how teachers at Divine Savior Academy expanded student exposure to other cultures through a real-time connection with a class halfway across the world.
Divine Savior Academy prides itself on an educational approach that values the whole child, including their academic, social, emotional, and spiritual needs.
For over 15 years, the school has served the community of Doral, Florida with a top-tier education model that ranges from pre-K to 12th grade and has expanded to four locations in Florida and Texas.
This year, students at the Doral campus took project-based learning to an international level by forging a modern pen-pal relationship with Swedish students halfway around the world.
Students asked the simple question, "what's for breakfast?" which led to a live learning event that included classes from both countries coming together to discuss breakfast traditions and more.
On the day of their event, students engaged in a lively discussion regarding meal traditions in their respective countries and various aspects of their daily lives as teenagers. Students used strategies such as small group discussions and multimedia presentations to explore the connections they found between the two schools and cultures.
Gabriela Vargas is the teacher at Divine Savior who jumped at the opportunity to have her students involved in this project. As the director of the World Languages program at the academy, she's confident that the impact of this relationship reaches far beyond a simple lesson plan.
"This connection will help our students become more aware of the fact that they are just citizens of the world," she said. "That always creates more empathy for others because you realize that there are people in the world that are different from you, but that's not necessarily a bad thing."
Establishing Trust and Connection with Students with Special Needs
Brittany Babler uses SMART tools to engage her special needs students in their learning and build rapport at the same time.
Building Relationships Leads To Learning
Brittany Babler is a special education teacher at The Divine Savior School - the sister school of Divine Savior Academy that serves families for students with special needs.
The Divine Savior School was born out of the personal experience and research of the director, Dr. John Althoff, whose third child was diagnosed with Down Syndrome during pregnancy. A search for educational settings that would support his child's more moderate-to-severe needs led him to pursue the dream of opening a specialized school for this population.
For Brittany, developing a strong connection with students in the special population she serves is the key ingredient to her success. Brittany's experience has proven that "peering with them, and letting them know that I am their friend, and I'm here to help them learn in whatever capacity that means" is the surest way to gain her students' trust and buy-in.
Many of Brittany's students are on the autism spectrum, which often presents with attention and engagement issues in the classroom. Brittany uses a multi-disciplinary, integrative approach to engage special needs students with tools such as Lumio and game-based learning that allow her to push her student's stamina in a way that is approachable and compassionate.
And the results speak for themselves. Brittany's students meet learning, social, emotional, and physical goals through her holistic approach to special education.
Students at Divine Savior Academy learn together. Teachers use cutting-edge technology to help students collaborate and make lasting connections.
Divine Savior Academy
Doral, Florida, USA
Divine Savior Academy is a Christian academy dedicated to excellence and provides college-prep academics, supportive teachers and a Christian environment for students from pre-K through 12th grade.
A multi-site school system with campuses in Florida and Texas, the Doral campus in South Florida also provides an integrated and interdisciplinary program for students with special needs.
Certified SMART Exemplary School
A powerful network of visionaries using technology for incredible results.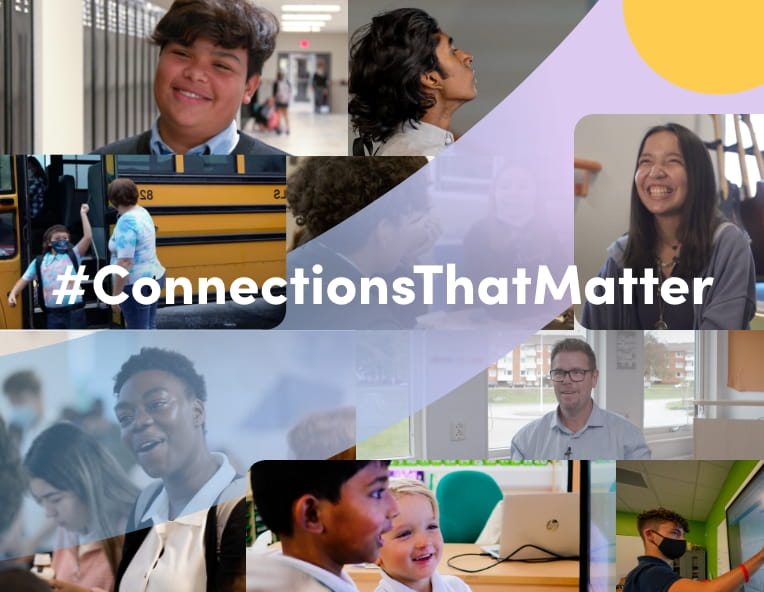 Explore More
Connections From Schools Around The World
See the collection of inspiring stories and resources helping connections thrive in schools around the world.
See all stories
Are you a journalist or industry analyst? Send public relations inquiries to pr@smarttech.com.