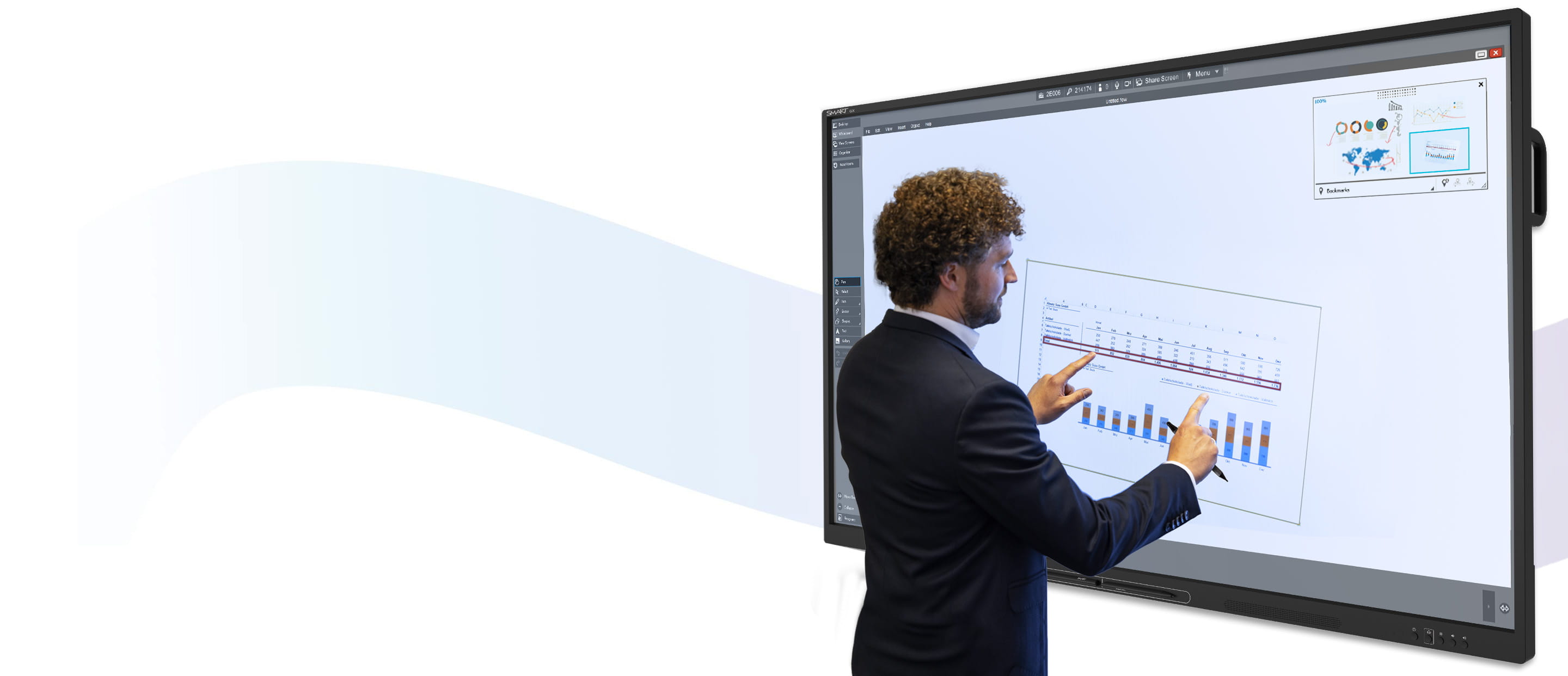 The better basic display
SMART Board GX
Connect and engage teams affordably without sacrificing the SMART difference.
SMART GX series delivers reliable interactivity and powerful collaboration tools at an affordable price. An embedded Android system and the simplicity of SMART ink lets you instantly engage teams in ways you've only imagined.
Book a demo
See the GX series in action
Basically brilliant
Available in 65", 75", 86"
Compare and share technical specs and product info about the GX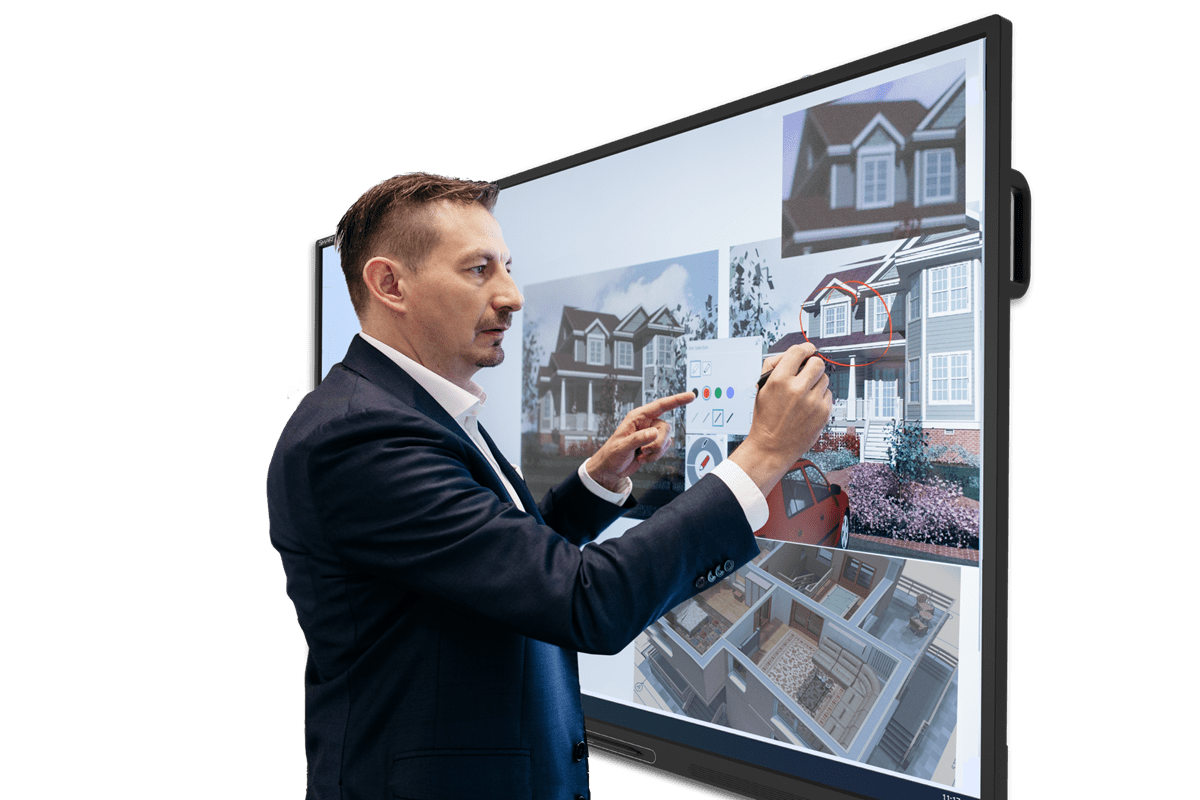 Elevate interactivity and collaboration at your workplace.
Touch designed for collaboration
With 20 points of interaction, teams can interact and collaborate with ease. Object awareness™ means pens write, fingers move, and palms erase automatically, so teams can focus on generating impactful ideas with no technology distractions.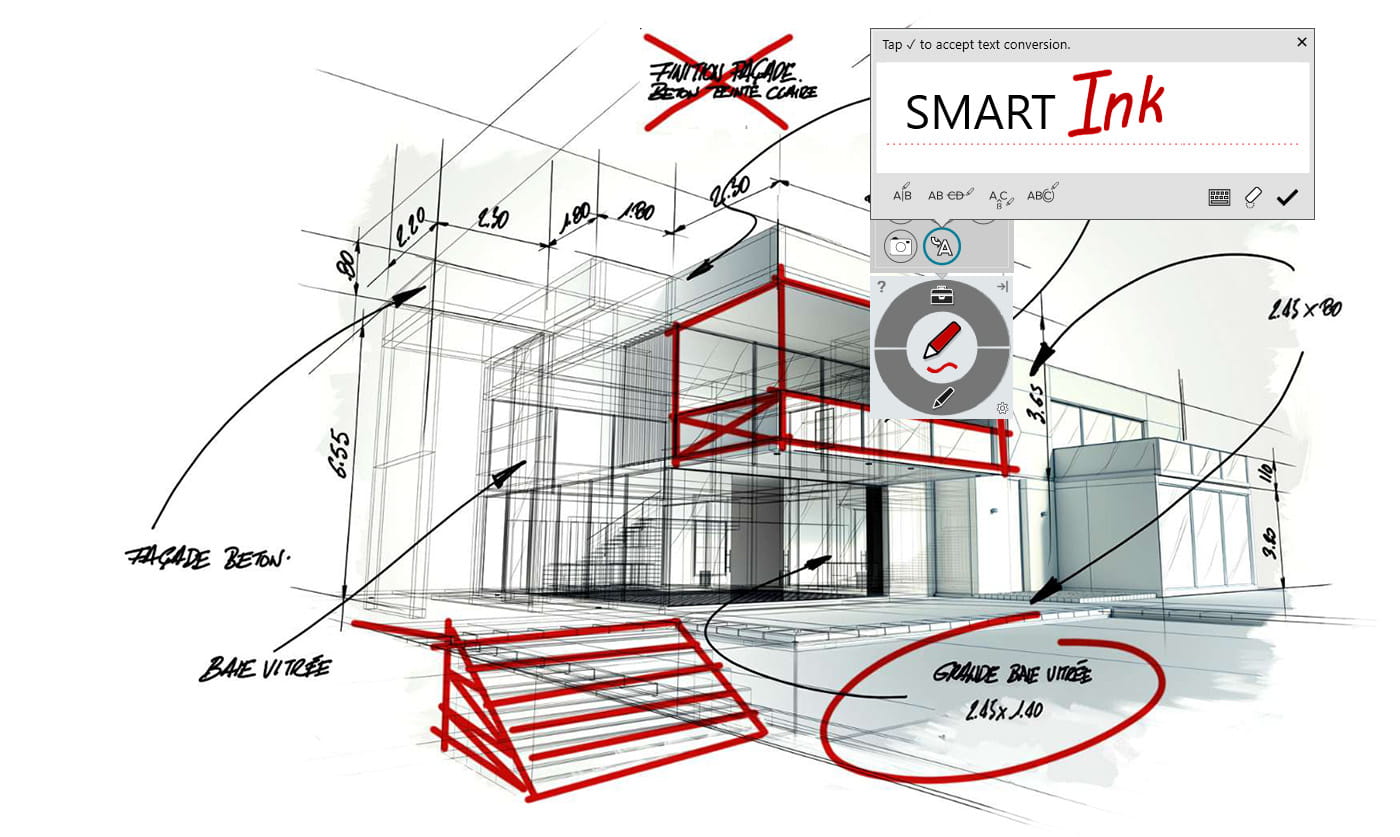 Write anywhere, on any file with
SMART Ink
Enjoy SMART Ink®, the industry-leading annotation software built for any connected Windows® or Mac computer that lets users write directly into applications and web browsers. With no overlays, the ink stays even when switching applications.
SMART Ink works fluidly with all major file types such as PDFs and Microsoft Office® files. Move and erase notes and even convert them to text without needing to change pens or turn on new tool settings each time.
See how SMART Ink works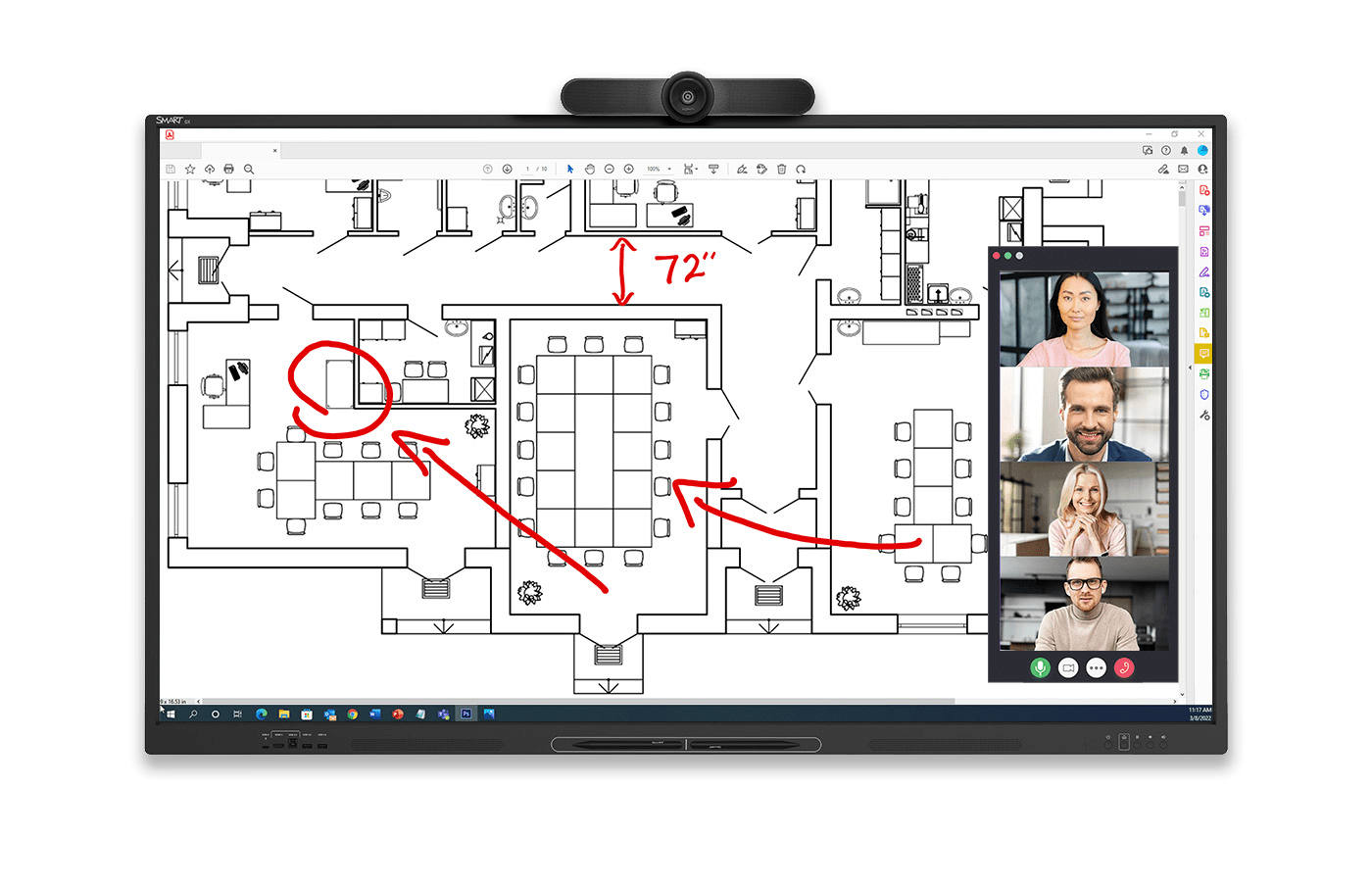 Better video conferencing
Engage hybrid teams
SMART GX series works with the SMART Ultra HD Camera 120, Logitech®, Microsoft Teams™, Zoom, Google Meet™, and more. You can share screens in these applications and enhance remote collaboration with digital ink and content-delivery tools (like Spotlight) to focus participants' attention.
Explore our tech integrations
Unlock the power of interactivity at your workplace
Embedded computing with Android 11
All-in-one embedded computing lets you browse the web and share the screen and whiteboard to keep ideas flowing and teams engaged.
Two USB-C ports
Interoperability with leading operating systems and dual USB-C ports – supporting video, audio, and touch – make it easy for participants to interact and share with only one cord.
Faster, louder, clearer
Now better than ever – the GX-V2 features 20 W speakers, Wi-Fi 6, and zero-bonded glass for precise inking and clearer, crisper viewing from every angle.
Ready to transform your workspace?
The modern workplace requires intentional design of space and tech.
Explore the ways you can elevate your space with some of our most popular products.
Get the most out of your SMART display
with our incredible software options, available to add onto any GX purchase.
SMART Meeting Pro
Unbound workspaces that expand as you add files, links, and markup – even over multiple displays and meetings.
SMART Remote Management
Remotely administer your technology: push updates, run diagnostics, maintain, control, and secure SMART Board displays and other devices from any web browser.
SMART TeamWorks
Engage hybrid teams and launch meetings faster with one touch with an end-to-end meeting solution designed for fast, flexible, and limitless connectivity, collaboration, and engagement.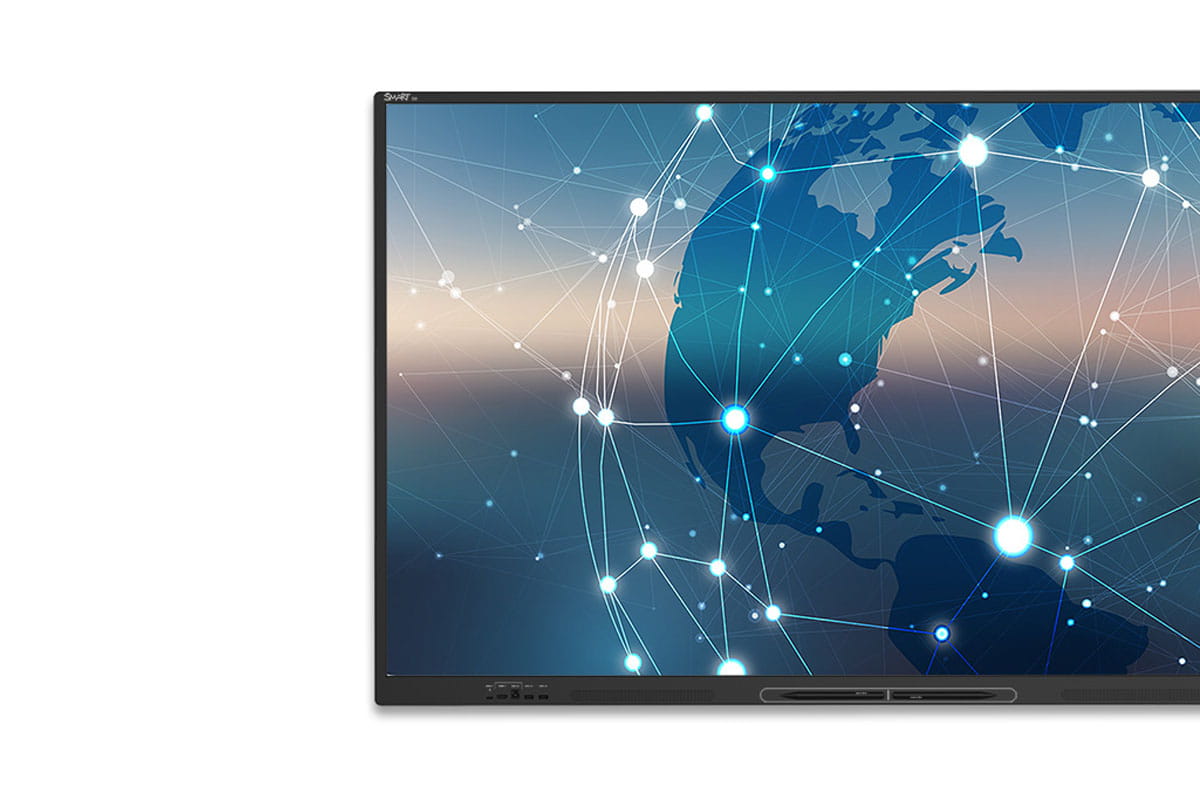 Your established technology partner
Supporting your implementation
SMART GX series includes reliable warranty and support benefits, helping you minimise downtime and avoid additional costs.
Included:
Real-time technical support
Customer support teams around the globe
Advanced replacement
Two-way shipping
SMART Assure Warranty and extended warranty also available – up to seven years – for the ultimate warranty coverage.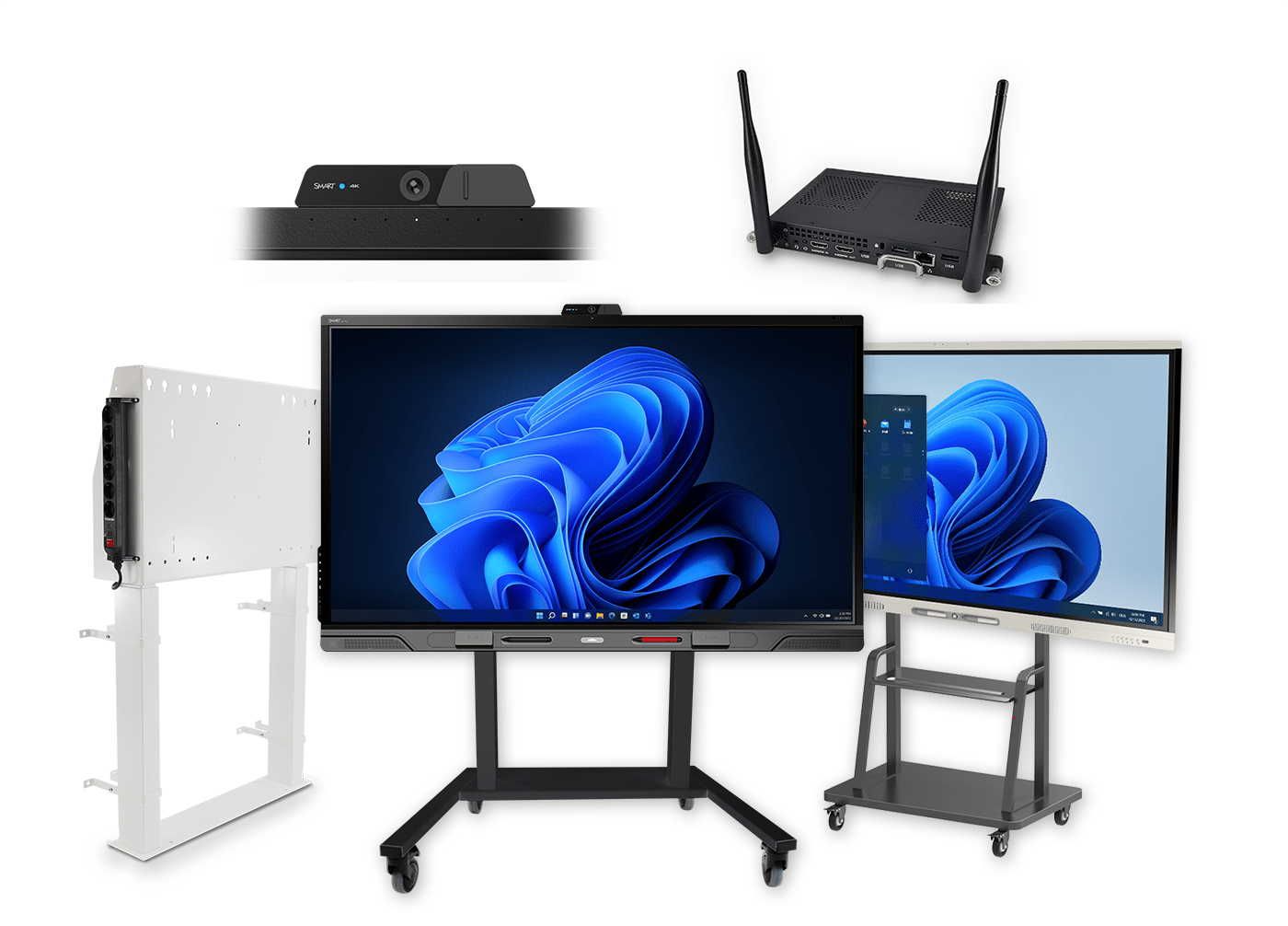 Solutions for any collaborative space
From computing modules to mounting solutions, SMART has all the options you need to design productive and empowering meeting spaces.
Ready to find the perfect solution for your business?
Book a demo
Find the right fit for your organisation
SMART solutions for business
Find out how SMART solutions can help your business drive engagement and collaboration.
Best-in-class display for high-performance teams.
Make anything interactive.
Find out how SMART Board interactive displays can transform your workplace.