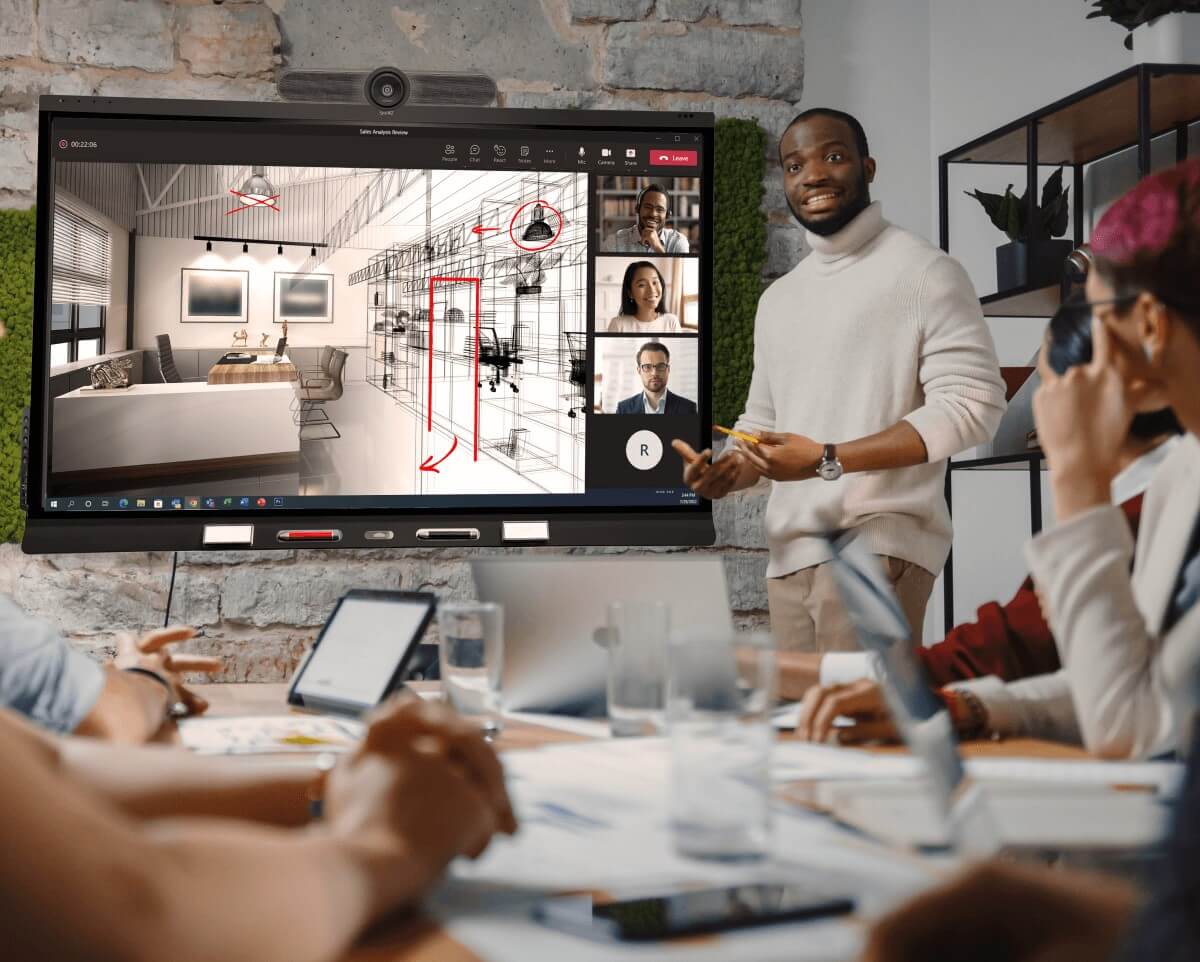 Connect and empower your teams wherever they are.
Combine the engagement power of SMART interactive displays with the organisational power of Microsoft Teams™. Seamless integration with Microsoft Teams empowers your teams to collaborate and contribute visually, effectively and in real-time. 
Why Microsoft Teams with SMART interactive displays?
Works well with certified Microsoft Teams devices.
SMART interactive displays work well with certified Microsoft Teams Room cameras, mics, or speakers. Simply plug your devices into a SMART interactive display and get your teams up and running in no time.
Request a quote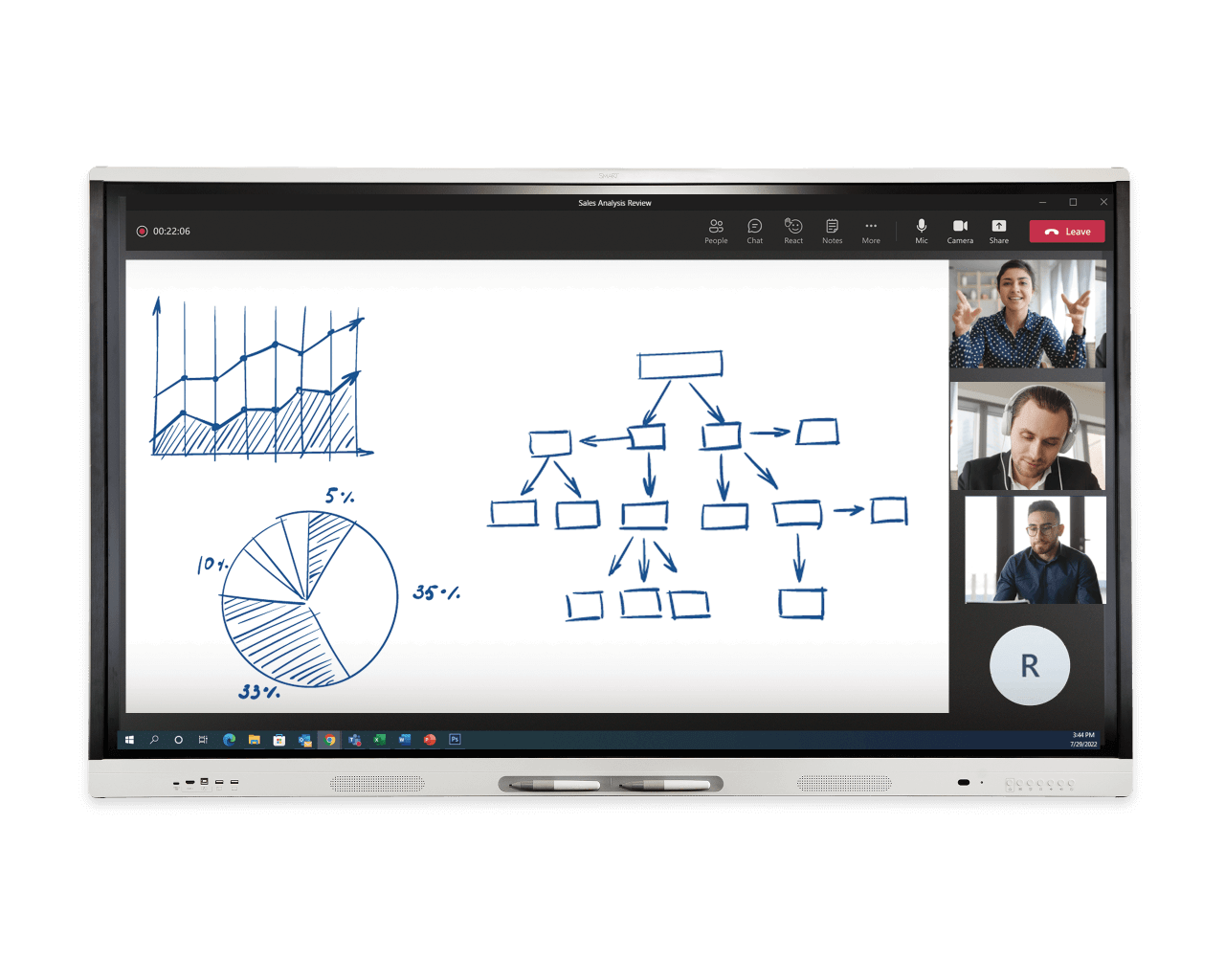 Mark up anywhere from a connected computer.
Make Microsoft Teams meetings more dynamic and engaging with SMART Ink® software, included with all SMART interactive displays. SMART Ink allows customers to write seamlessly into all Microsoft 365 collaboration tools and over applications, browsers, and connected video sources without freezing the screen.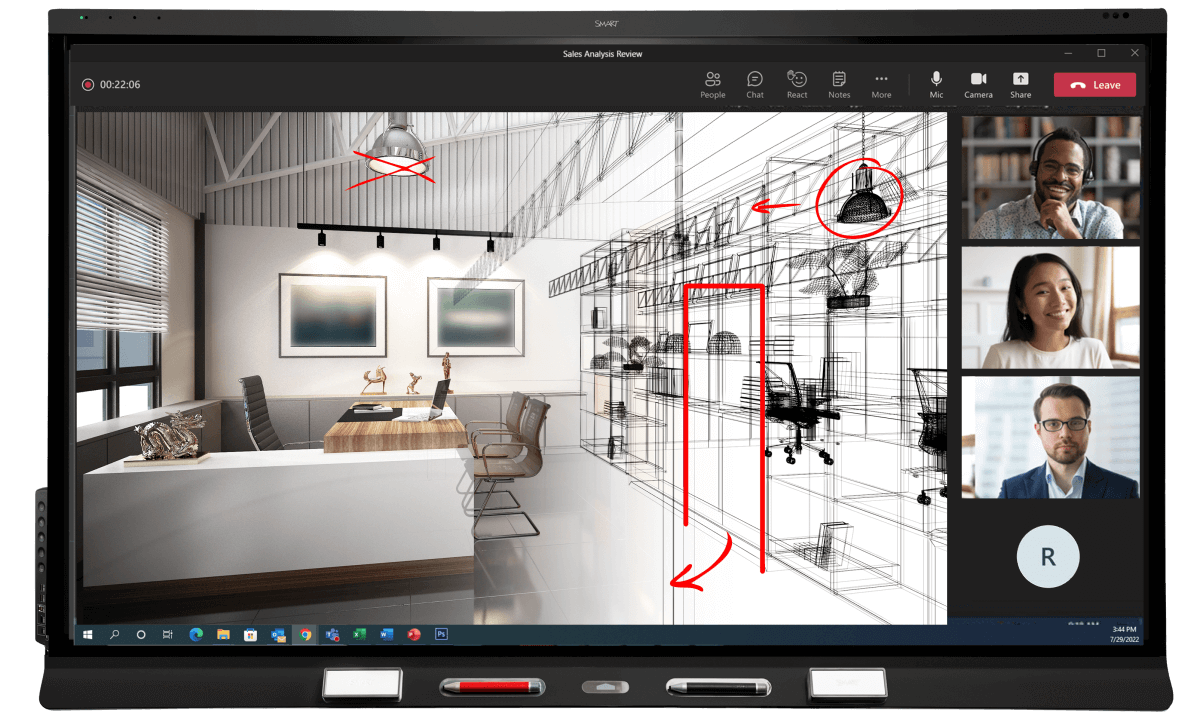 We make it easy to visualise your big ideas. 
For in-room participants, 4K ultra HD resolution combined with up to 40 points of touch provides a sharp, rich visual experience that allows participants to fully immerse themselves in their brainstorming.
In-room and remote participants have the power to communicate big ideas and accelerate innovation through a more interactive and highly engaging ink experience.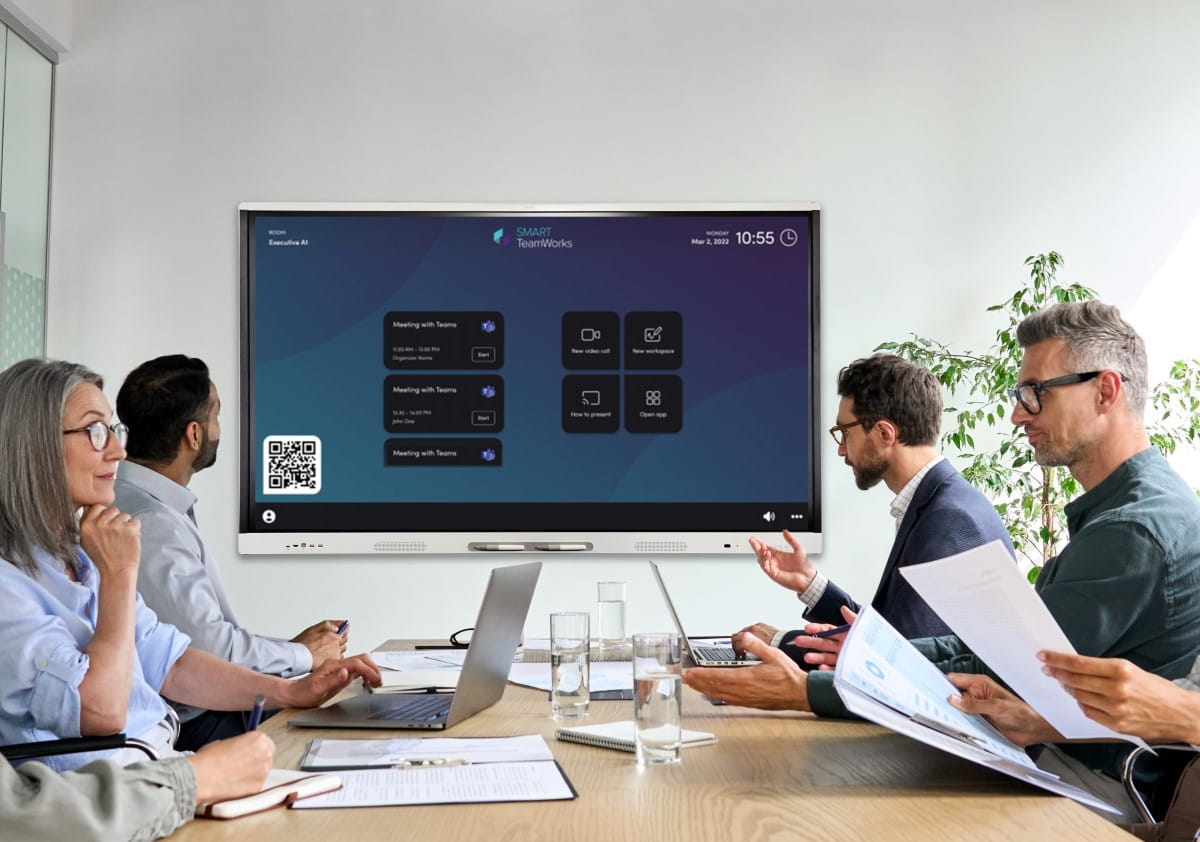 Want even easier access to your meetings? 
Get fast, flexible, and limitless meeting connectivity with SMART TeamWorks™, our end-to-end meeting solution that allows one-touch access from your display's home screen.
Start a Microsoft Teams meeting for remote and in-room users in an instant, with access to OneDrive, Dropbox, and Google Drive from within the meeting room itself. 
Learn more about SMART TeamWorks
Explore our lineup of SMART interactive displays.
QX Pro series
Performance display for the modern hybrid workplace.
MX Pro Series
Easy to deploy, use, and support.
SMART Podium 624
Make anything interactive.