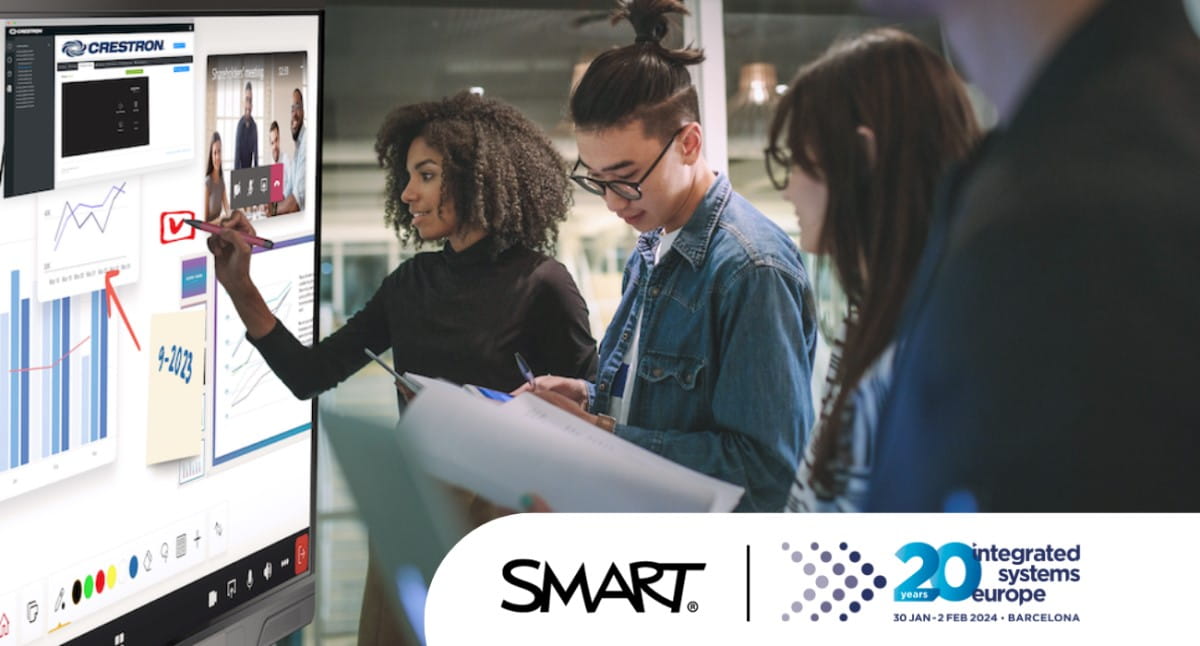 30 January – 2 February 2024
Fira Barcelona, Gran Via
Integrated Systems Europe (ISE)
It's a game-changer when teams can actively engage and leave their mark within files instead of relying merely on screen sharing. Everyone can share ideas, team up to expand skills, make on-the-spot decisions, and keep projects on the fast track to success.
Visit SMART at stand 2V700 to learn how!
Book a booth tour
See what's happening
30 January – 2 February 2024
Fira Barcelona, Gran Via | Hall 2, 2V700
Where people and ideas meet.
Only SMART interactive displays allow you to write directly and save your changes in the original file formats, such as PDFs and Microsoft Office files. SMART is also certified for Crestron XiO Cloud and Crestron Connected.
Join us at the booth for a customised tour of our current interactive displays for business and learn how to help your teams communicate, contribute, and solve problems more effectively.
Register today for your FREE entry pass
Use the code CMVBTVQW to get your visitor pass today.